With the vanlife popularity, nomadic campers are multiplying. Faced with the excesses of 2020, some municipalities have closed themselves off to this type of camper, but this is not the case for all. Today we want to share with you some of these vanfriendly municipalities, which offer boondocking spots. Let's celebrate them, thank them and above all, respect them! This is, however, far from an exhaustive list.
Rimouski
Rimouski now offers 4 spaces across the city for a night of boondocking. We recently went to one of those places on the Pointe-au-Père wharf, where vans are welcome! Indeed, there is a parking lot for vanlifers. We loved our experience. It is a quiet and bucolic place. In addition, there are picnic tables, toilets, a lovely lighthouse to visit and a breathtaking view! You can even visit the Onondaga, the first publicly accessible submarine in Canada, and enjoy a hearty meal in one of the city's restaurants!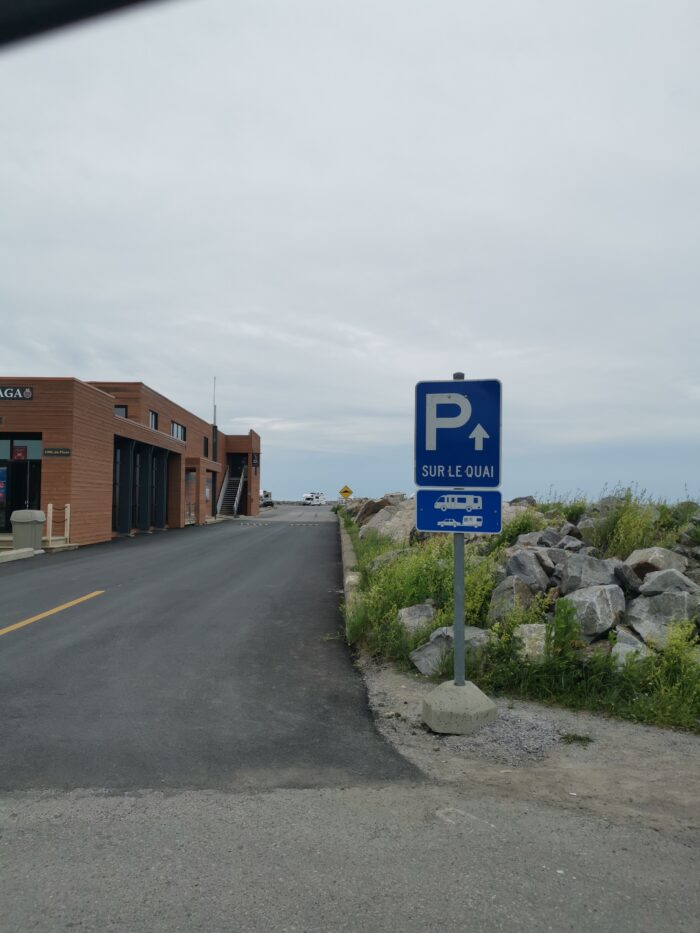 Magdalen Islands
When we went to the Magdalen Islands at the beginning of August, we were surprised to find a few accessible places for boondocking. Quiet places, with breathtaking views. However, due to the non-compliance with the year 2020, several places have also been closed to the public. Our crush goes to the shops that have taken the initiative to offer overnight parking to nomadic travellers. There is, among others, the Coastal Workshop, a boutique that offers an exceptional experience! It was a real crush for us.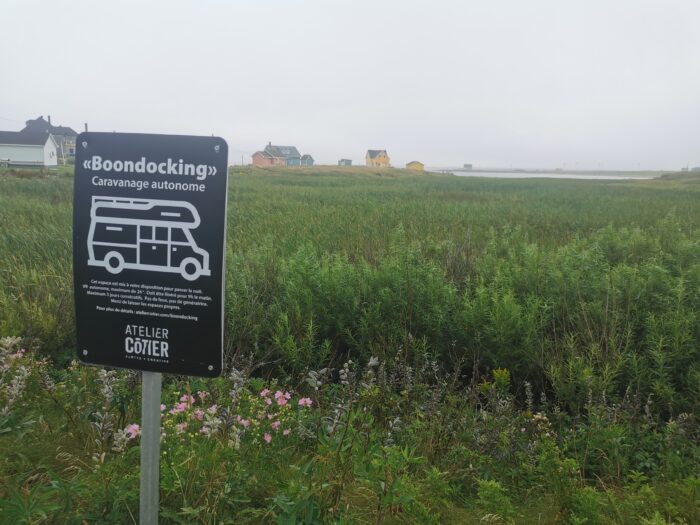 Île d'Orléans
This place is known to many already, but it is a magnificent site and much appreciated by Roadlofters! We therefore had no choice but to include it in this list. Indeed, a parking lot behind Saint-Jean Church allows nomadic campers to spend the night in exchange for a voluntary deposit of $ 15. This same principle is also available at the Island Marina.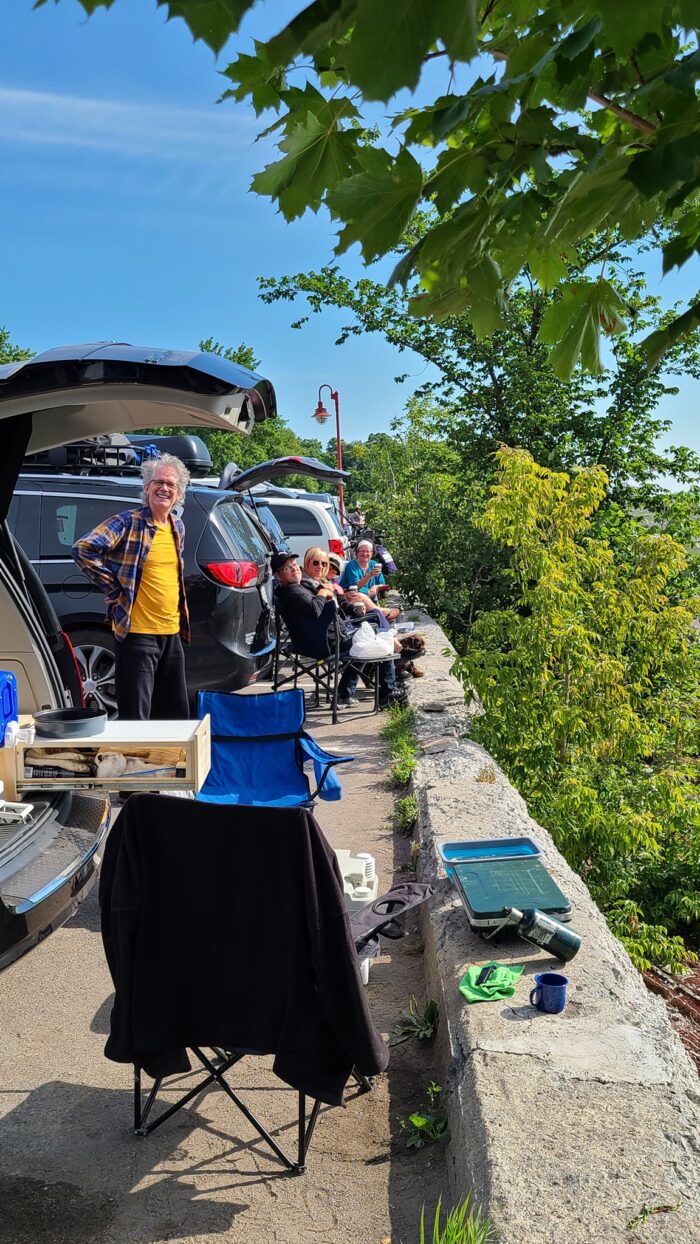 Roberval
The city of Roberval has also decided to set up free boondocking spaces to meet the growing demand following the craze for vanlife. Thus, 35 spaces are available on the shores of Lac Saint-Jean. You can stay there for up to 5 days. With the majority of campsites being full, this is a great alternative and the sites are further apart than on a typical (RV) campground. As in a campsite, toilets, bins and a dump station for wastewater are accessible. It will be available until Labor Day.
Mont Laurier
Mont-Laurier had already implemented this initiative in 2020 to encourage nomadic campers to park in places provided for this purpose. Granted, this is a smaller town, but if it's in your way, it's an interesting place to spend the night. Several RoadLofteurs who have stayed there say it is a very peaceful place. In addition, the shower and the available wastewater drain are welcome when we are on the road in autonomous mode! These are important criteria that make it a vanfriendly municipality!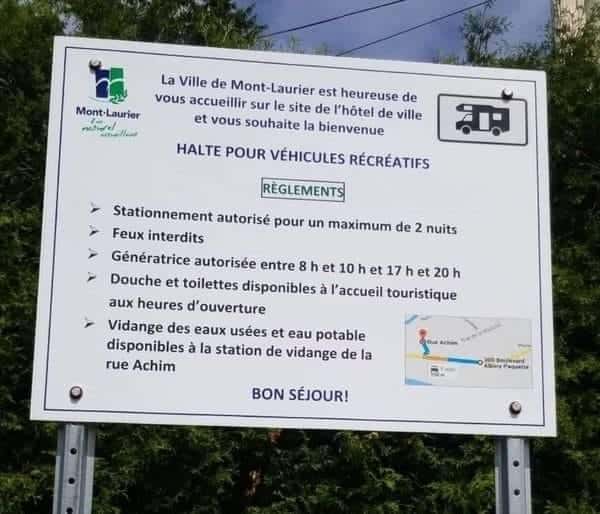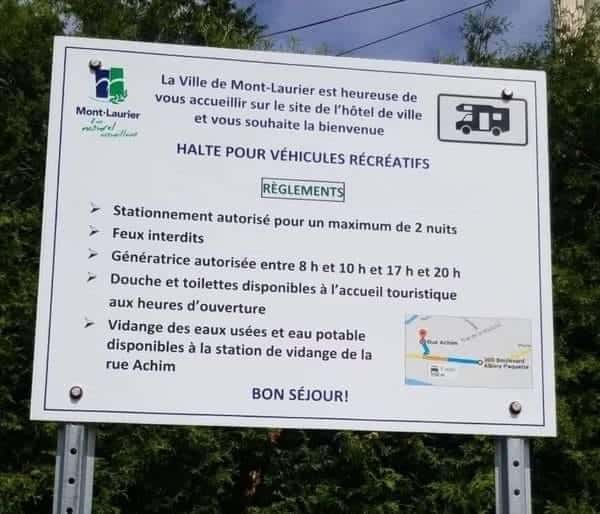 Go-Van Spaces
Go-Van began to organize camping sites for campers only. It's not just a place to camp, it's an experience! They organize small events and entertainment. However, reservations must be made first and a maximum of three nights is allowed. The first "Go-Van Spaces" had been installed at Beauport Bay, then at Mont Adstock, near Thetford. Soon they will be in Sainte-Anne-des-Monts, Baie-Saint-Paul and Saint-Siméon.
– Images from Go-Van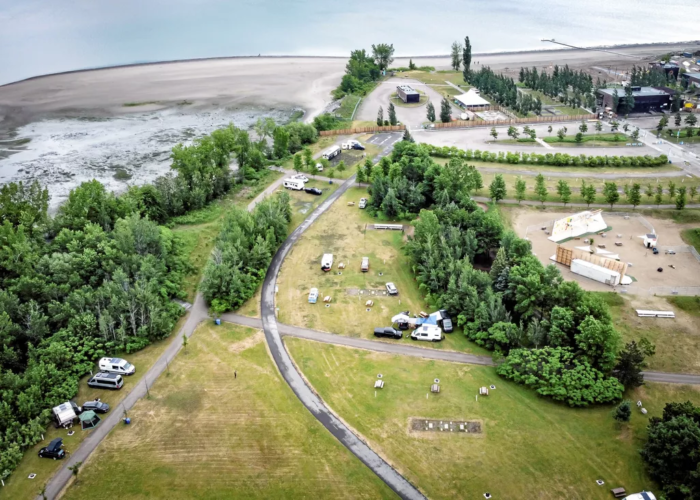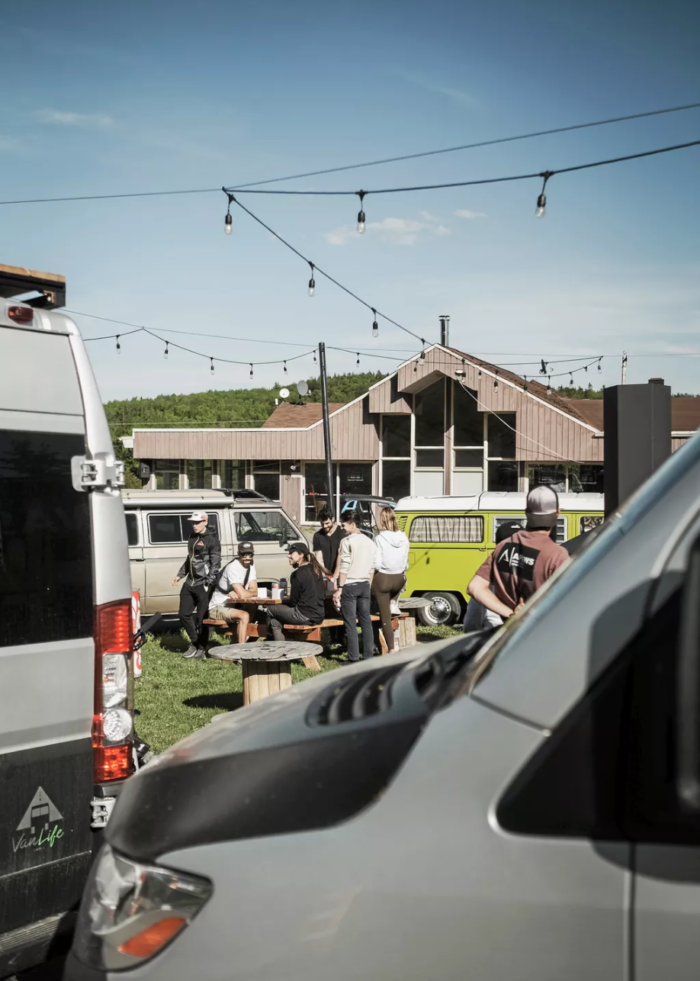 Obviously, it would be a shame if the boondocking spots shared in this article were no longer allowed for nomadic campers, so we ask everyone to be respectful of their environment, pick up all waste, even if it is not yours. This is how we will succeed in keeping these places in vanfriendly municipalities and, why not, converting others?