From the start, RoadLoft's mission has been to bring people into nature, while respecting it. This year, we had the idea to push this intention a little further. This is why, on May 27, we appealed to everyone: to go and clean up their favorite spot in nature, together, at the same time on June 6. This movement, identified #roadloftcare, is an initiative to demonstrate that the Vanlife community is mainly made up of nature lovers, concerned with respecting it.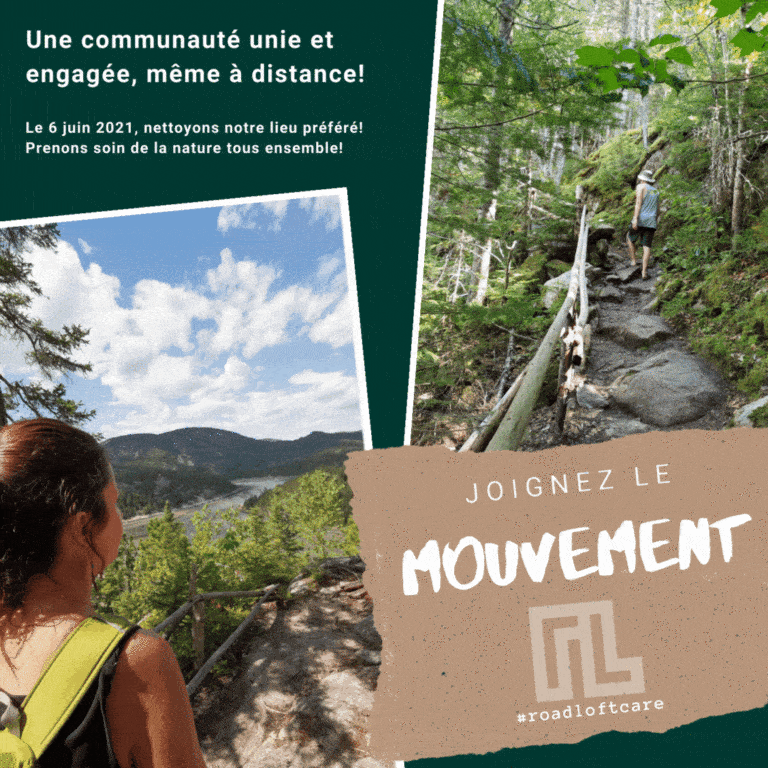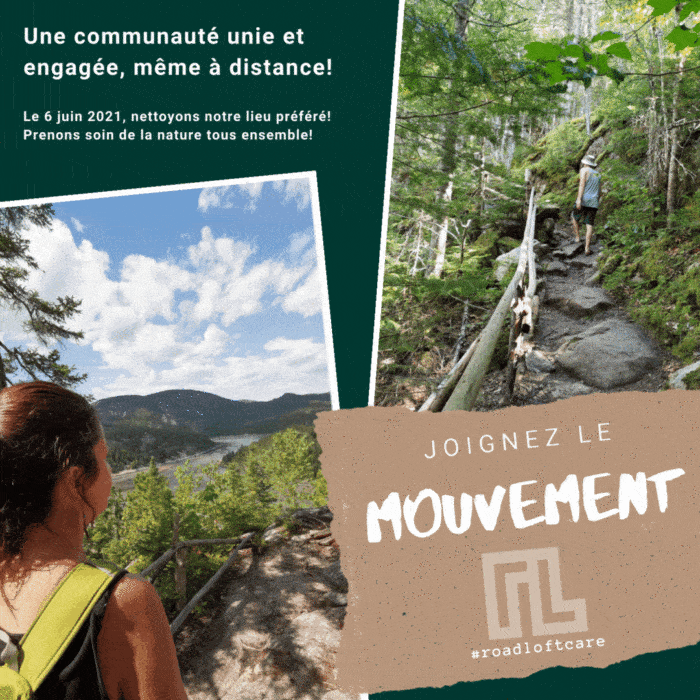 Changing the image of nomadic campers
In recent weeks, the media has reported unfortunate damage caused by disrespectful nomadic campers who remain, thankfully, a minority. Municipalities and regions are closed to nomadic campers, fearing that the experience will repeat itself. That is why this minority must remain isolated and why concrete actions must be taken to demonstrate the best practices and values essential to the nomadic style. Because respect for nature and the environment, a taste for adventure, the discovery of regions and their local businesses are an integral part of Vanlife.
In response and in accordance with the principle of "leave no trace", we have therefore launched this #roadloftcare movement by inviting people to go and clean up their favorite place in nature, whether it is a hiking trail, a boondocking site, a beach or a picnic area. We wanted to gather our strengths, even from a distance, and show that we are a committed and respectful community.
Taking care of nature also makes us feel good
On this day of June 6, Laurence and Samuel cleaned the banks of the Ste-Anne rive as part of a paddleboard outing. After only 20 minutes, they had already collected 2 trash bags! During this outing, they realized that despite its repulsive aspect, collecting waste was a pleasant activity, which "does the soul good", while taking direct care of nature! It is time to go beyond the "leave no trace" trip, by making a habit of cleaning up the places visited.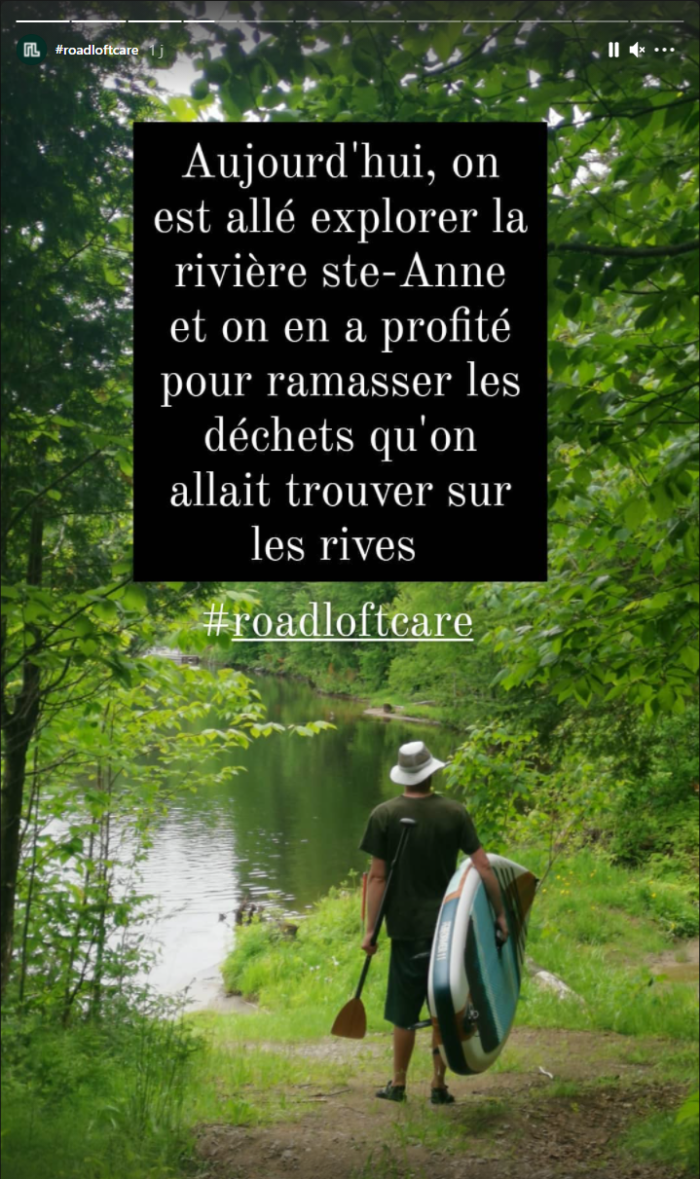 Unexpected results
To our great happiness, the community has also answered the call. A "RoadLofter" even met a mother who had started cleaning the place prior to her arrival! This participation has a very positive impact on nature and we wish to invite you all to join the movement all summer! On your getaways, pick up the accumulated trash and, if you feel like it, tag us (@roadloft) in your posts with the hashtag #roadloftcare. One bag of garbage at a time, we will succeed in keeping nature beautiful!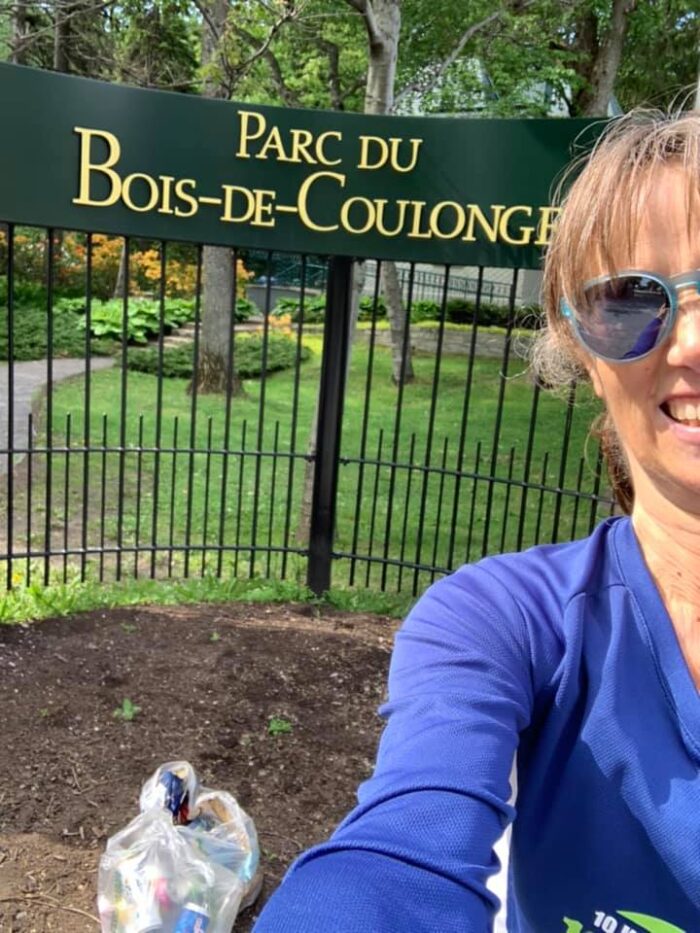 You can see the Instagram Stories of the movement in the #roadloftcare badge on our Instagram account!
We wish you a wonderful summer in nature!