Duration: 3 to 5 days minimum.
Mountain biking in beautiful Sedona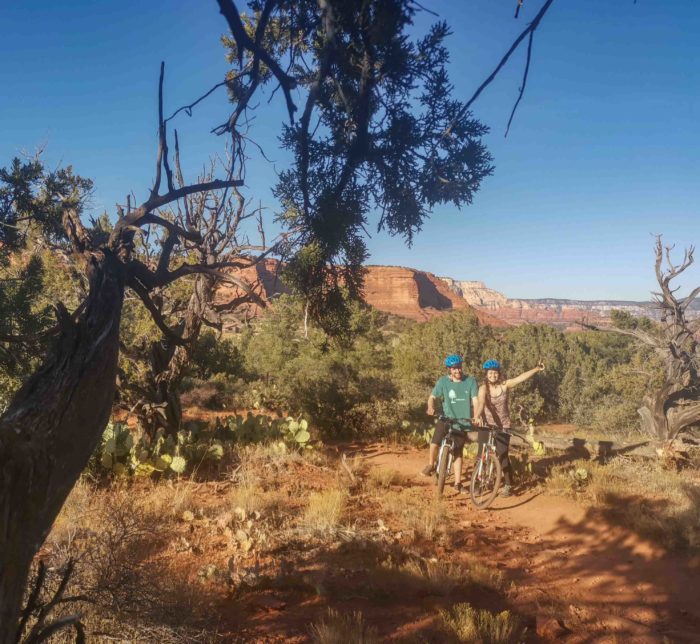 Sedona is definitely a paradise for outdoor enthusiasts, whether for hiking, climbing or mountain biking. We've been here in previous years, but this year, with our bikes on the roof, we knew we'd spend a lot more time here!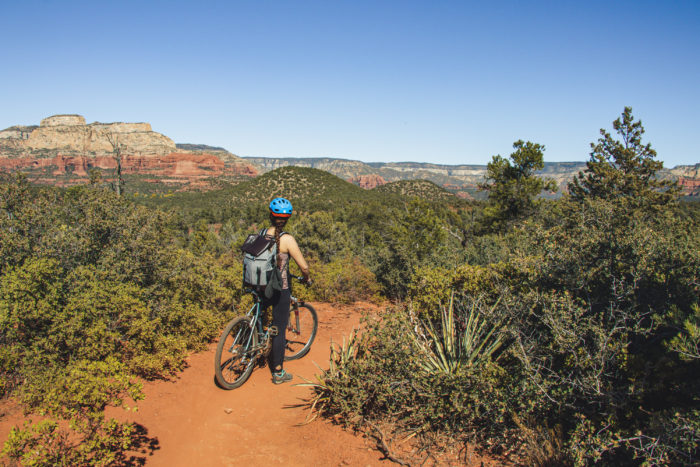 With over 300 miles of bike trails in Red Rocks, Sedona is a real playground!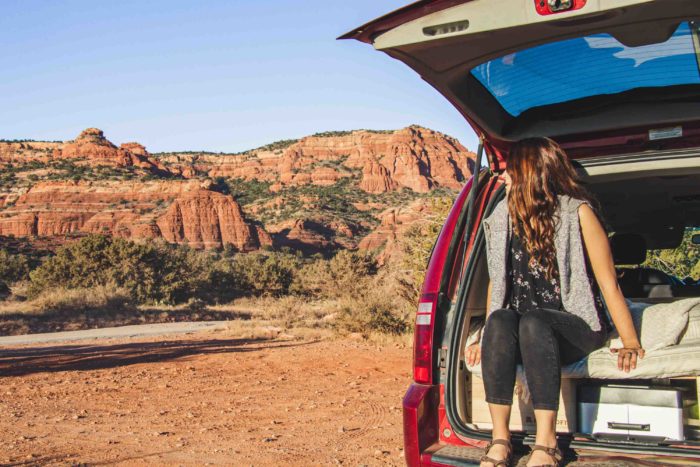 In addition to offering breathtaking scenery, Sedona is surrounded by a national forest. This means that you can easily camp in boondocking mode within 5 minutes of the Sedona area. You will easily find a place to sleep using the Ioverlander application.(Dicover the camping option here). What more could you ask for?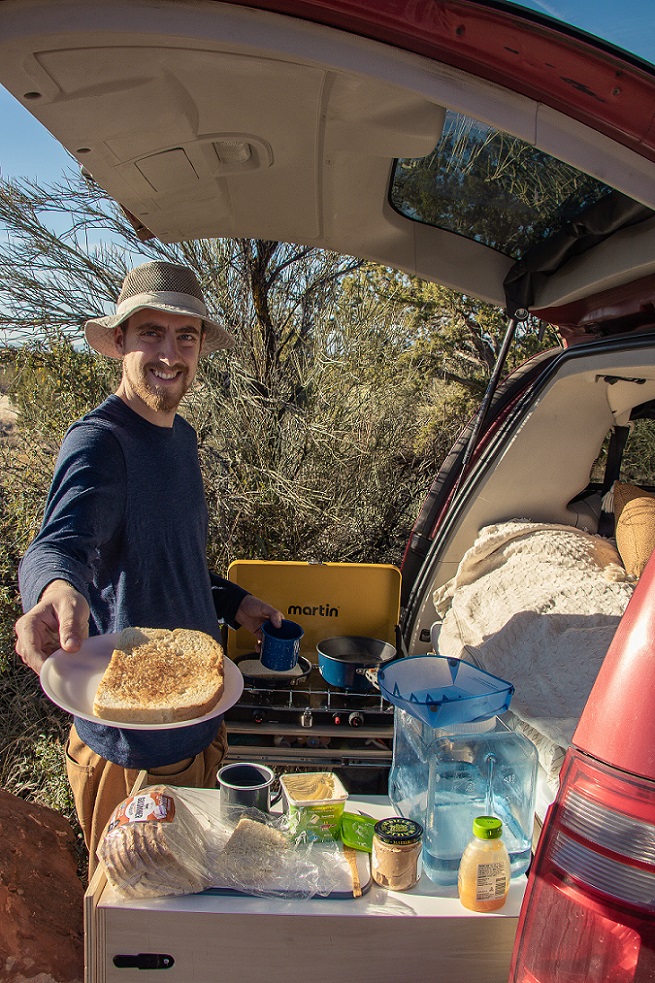 There's so much to discover in Sedona that it takes several days to see the must-see! So we spent 5 days there, mainly exploring the attractions by bike, which allowed us to do the long distances faster.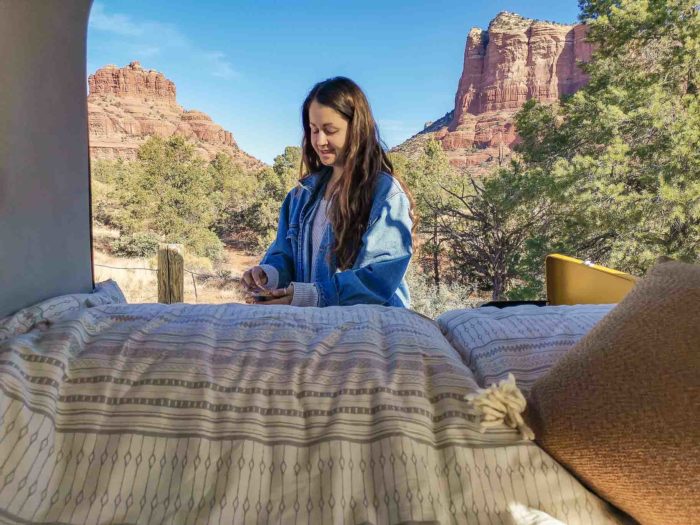 Our must-haves? Bell Rock, Devil's Bridge, Fay canyon and Cathedral rock. Also take care to do the scenic drive that gives you several breathtaking views!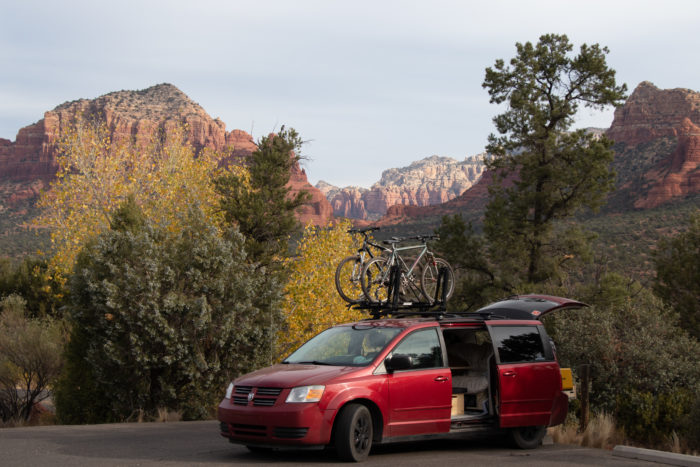 Knowing how to react to the unexpected
After returning from a bike ride, we realized that one of our Thule racks was broken and was no longer running. So we couldn't put one of our bikes on the roof… No problem!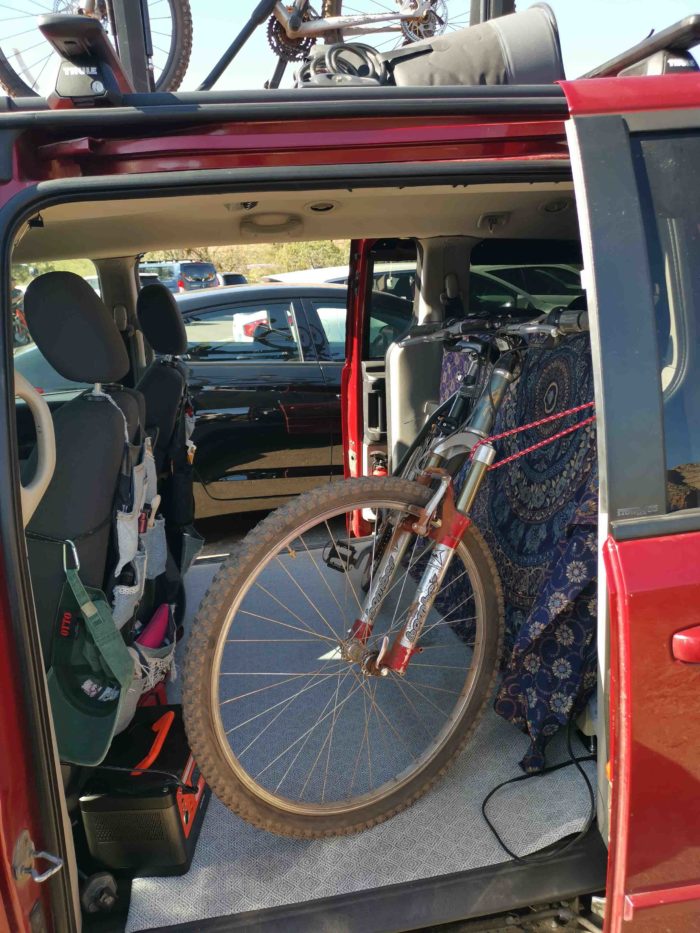 We simply moved the bench section of our kit to put our bike inside the van and headed to a hardware store! This is one of the advantages of our kit: the fact that the space in the center is quickly freed up (30 seconds) to make room for the car seats or, in this case, our bikes! We were able to move around the city safely and quickly repair our bike rack the same day. (To discover the other advantages of our conversion kit it is here).
The scenic road heading south!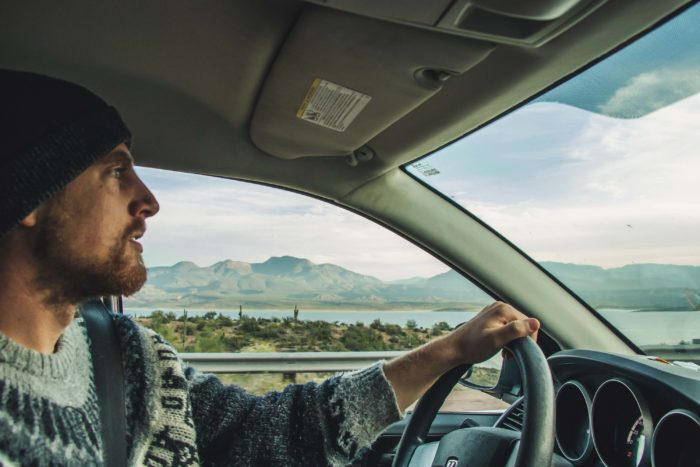 As usual, we opted for the scenic route instead of taking the shortest route to our next destination. This allowed us to discover Tonto Natural Bridge State park and the beautiful national forests! Another advantage of using scenic routes is definitely that there are more options for boondocking in nature than if you go through the big cities!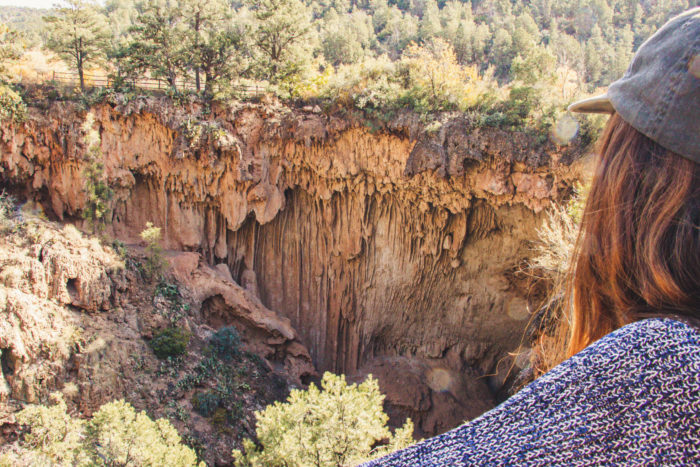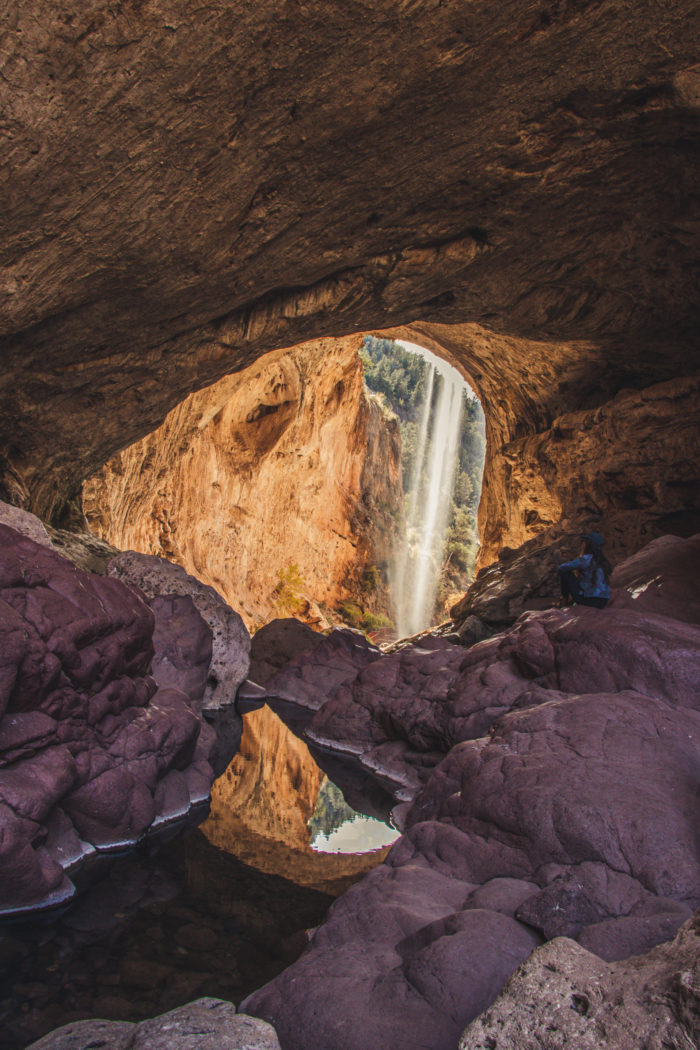 We then drove south again to finally discover a surprising landscape in the desert, Lake Theodore Roosevelt. And yes, a lake in the desert! Plus, the Saguaro cacti have started to appear!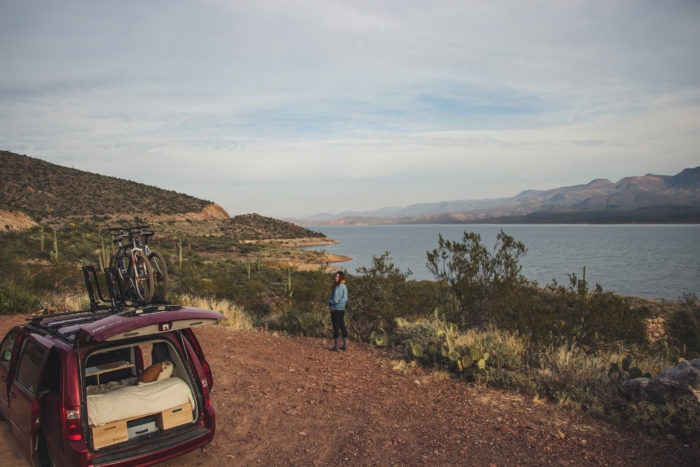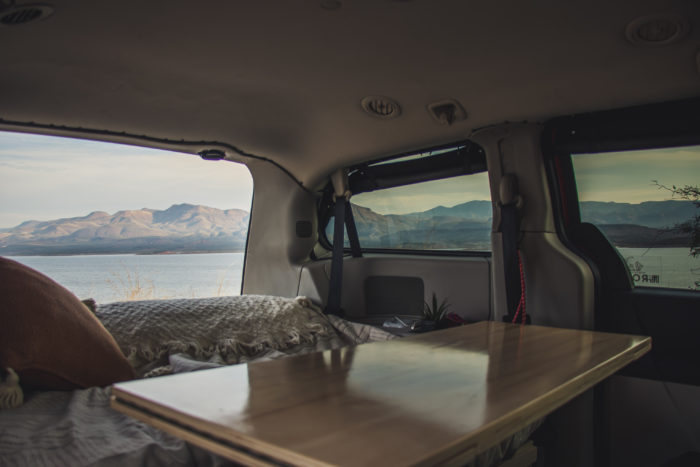 We spent the night by the lake and enjoyed a breathtaking sunset.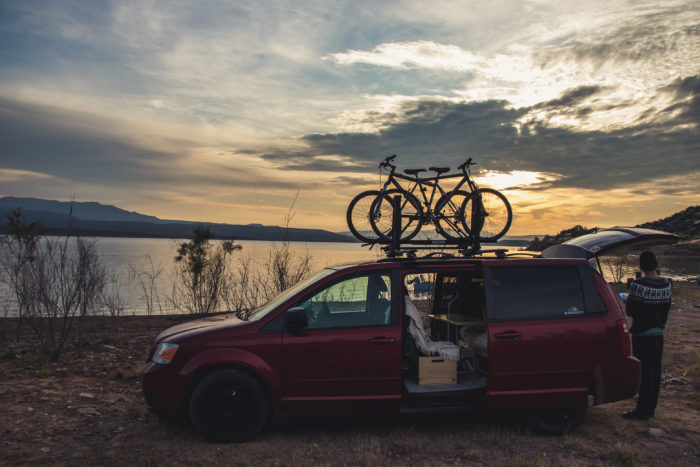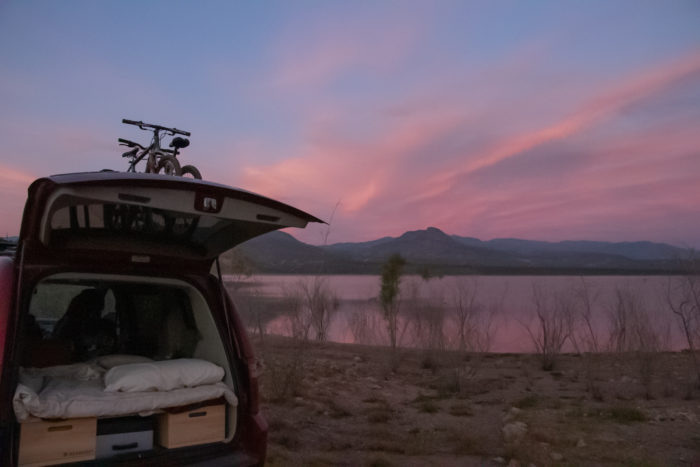 In the next article, you will discover two upcoming must-see destinations for cactus lovers! Heading south to Arizona!
Have a nice day!