We are blessed with good weather this summer. It makes our road trips even more enjoyable. With the heat waves that follow one another, here are several tips to keep your minivan comfortable.
Many people often ask us if it's warm at night in our van. Honestly, with these tips, we sleep VERY comfortably. Most of the summer, we don't even open all our windows at night because the temperature usually drops below 20 degrees. On hot nights, we open all the windows and add ventilation with our small portable fans.
The front insulating curtains
They are, in our opinion, an essential accessory. In the summer, we only travel with our front insulating curtains, since the rear windows of our minivan are tinted and our RoadLoft curtains provide privacy while being compact and lightweight.
Heatshields curtains allow us to reflect the sun's rays and thus prevent heat build-up inside the vehicle. As soon as we park, we install the insulating curtains in the windshield window of our vehicle. This makes a HUGE difference in the temperature inside our van.
Our curtains are therefore used both day and night to keep our vehicle cool. We also like them for the fact that they keep a cool temperature in the morning, which postpones the time of getting up!
When the cool nights come back, we will also add the insulating curtains for the back windows to extend the season!
Mosquito nets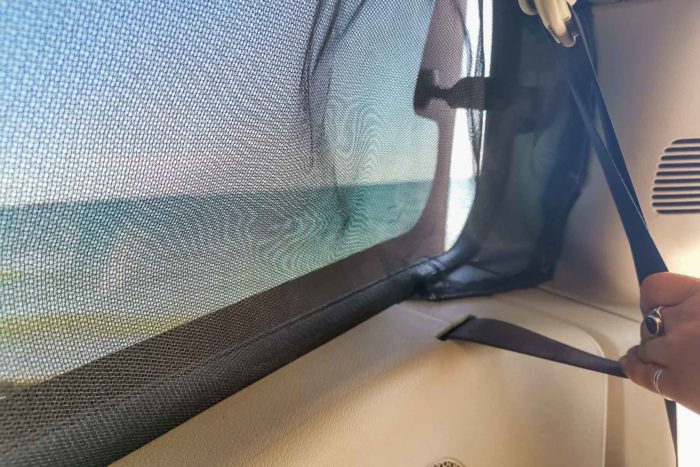 Of course, it is an essential accessory in Quebec to allow mosquito-free ventilation of its converted mini-van. On most summer nights, we only open the small rear windows of our vehicle because the temperature is generally below 20 degrees. However, on hot nights and during the day, the mosquito screens on our other windows are very useful!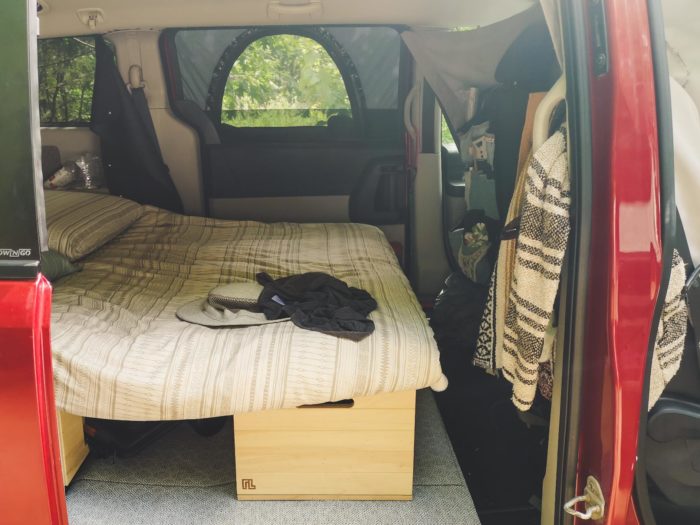 To discover the mosquito net solutions for its mini-van, we invite you to discover our blog article on this subject!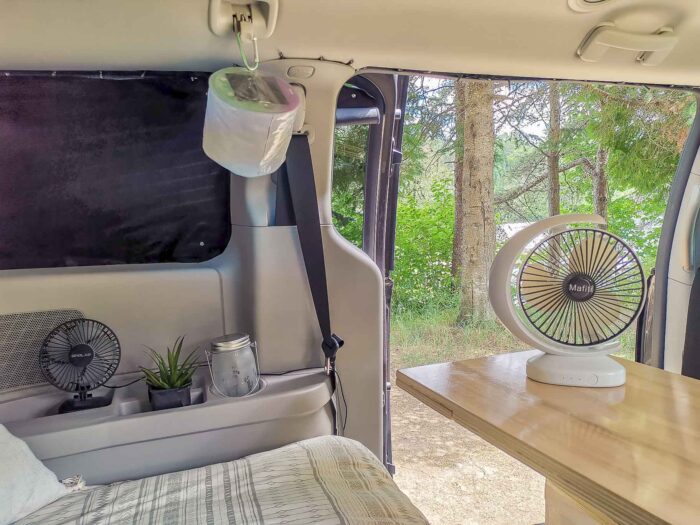 The small usb fan
It's an addition we only made this year, after 4 years in the van. So there's a way to do without it. However, we quickly adopted this accessory! On hot and humid days, the fans allow for better air circulation and add a lot of freshness to the space.
The important thing in choosing a portable fan is its energy consumption and autonomy. Personally, we choose rechargeable or usb fans for more eco-responsible choices.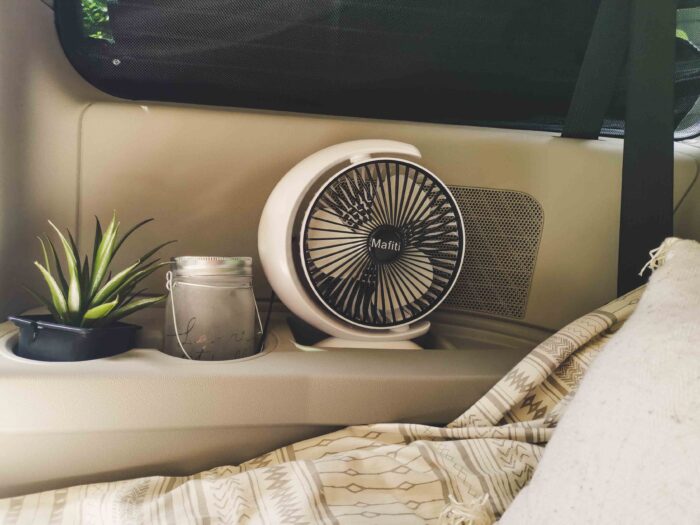 We really like the Mafiti fan, which is rechargeable and can run for up to 24 hours!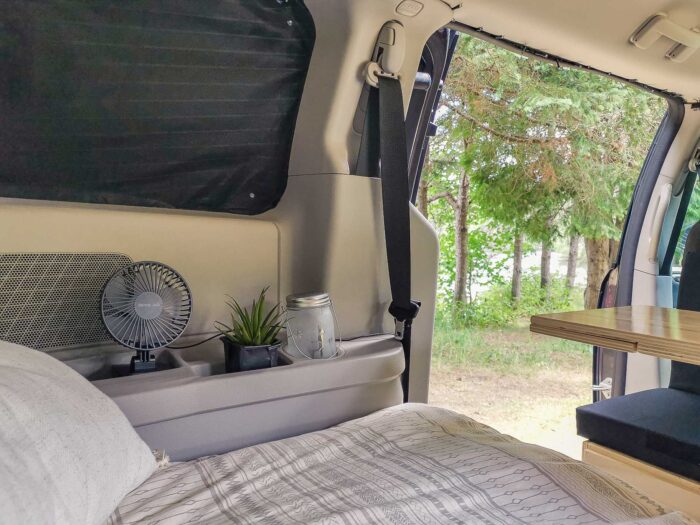 We also have the OPOLAR mini USB fan which consumes very little power, so it has a low impact on our power station. So we can continue to travel in complete autonomy with this small fan (read our article about the autonomy in mini-van)!
Camping in nature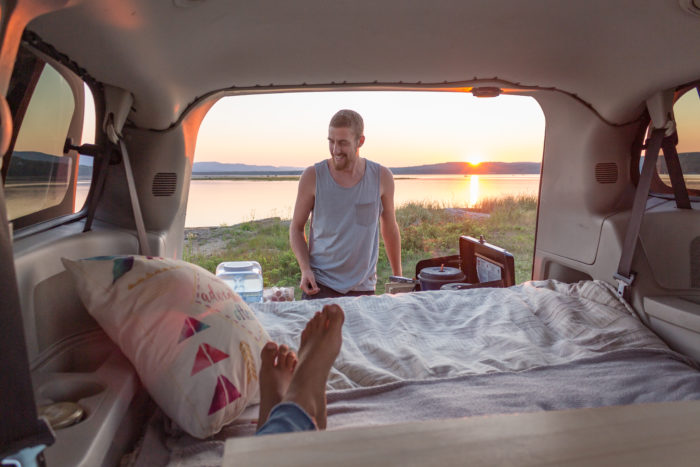 It's always cooler in nature, so during heat waves, you'll be much more comfortable near a water source or the forest than in the city!
Finally, with these simple tips, you're ready to comfortably face this summer's heat waves!