Convinced that traveling in our mini-van is the perfect camping solution nowadays, we want to share this alternative to bigger RVs with as many people as possible. Here are the advantages of a minivan for road trips. You can also try the RoadLoft kit in our Quebec workshop to see it for yourself!
1. Big savings
A first advantage of the everyday mini-van equipped with a removable conversion kit is undoubtedly the savings generated on the costs of purchase-rental, maintenance, registration and insurance. You don't have to pay the cost of an additional vehicle, because it is your everyday vehicle.
For a recreational vehicle, insurance can cost as much $1,500 per year, in addition to insurance for your everyday vehicle. Not to mention that RVs are bulky, many have to store them during the winter. These additional costs can be avoided thanks to a mini-van converted into a camper!
2. You are connected with nature at all times without ever giving up your comfort!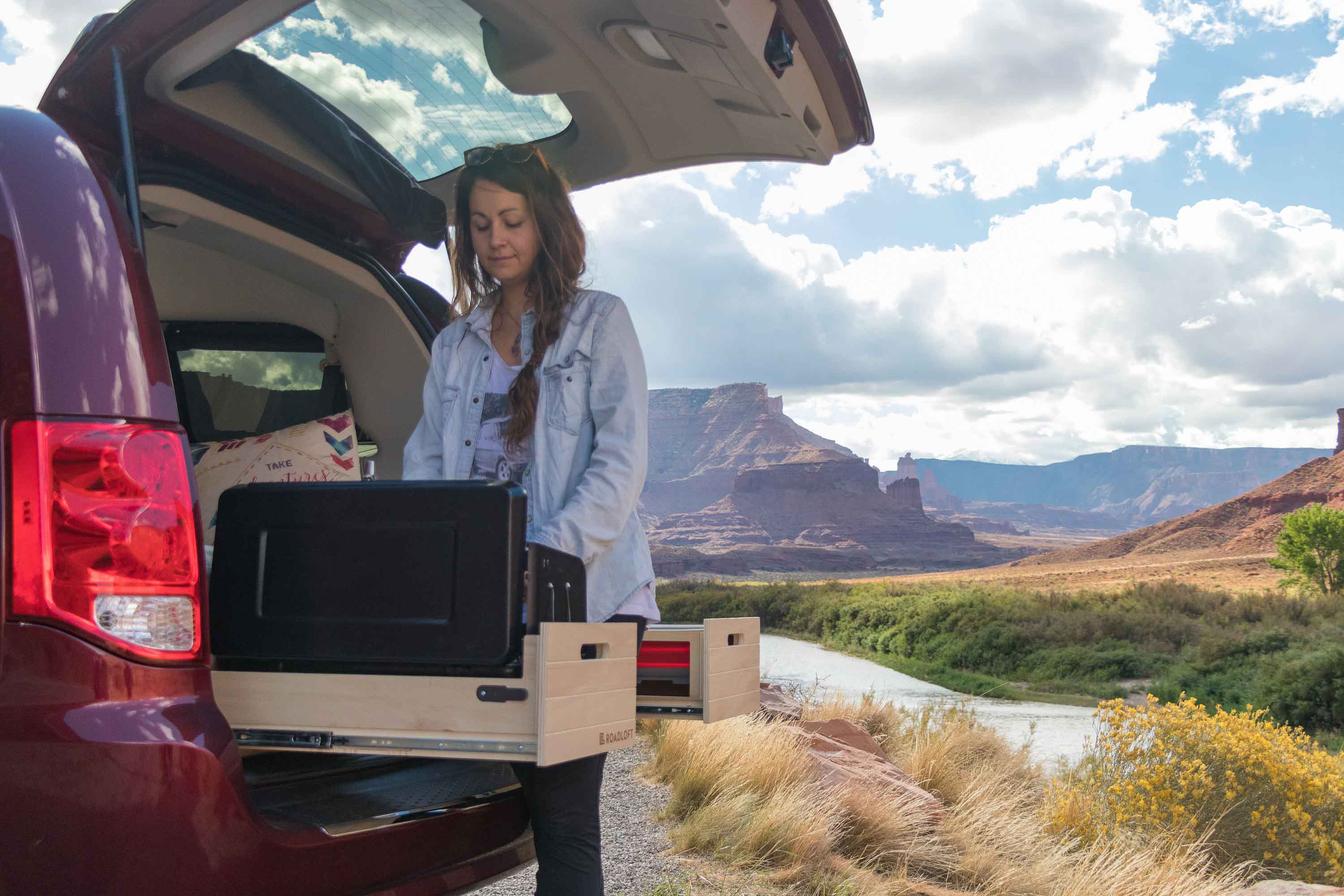 We never feel like our van is small because it allows us to live in large spaces! Cooking in the back of your car in front of the magnificent mountains of Canada or in front of the Grand Canyon, but always having a dry and warm place to seek refuge into when nature rebels! No more wet tent that needs to be taken apart the next morning!
3. No roads restricted, even those inaccessible to larger RVs. Breathtaking views are yours!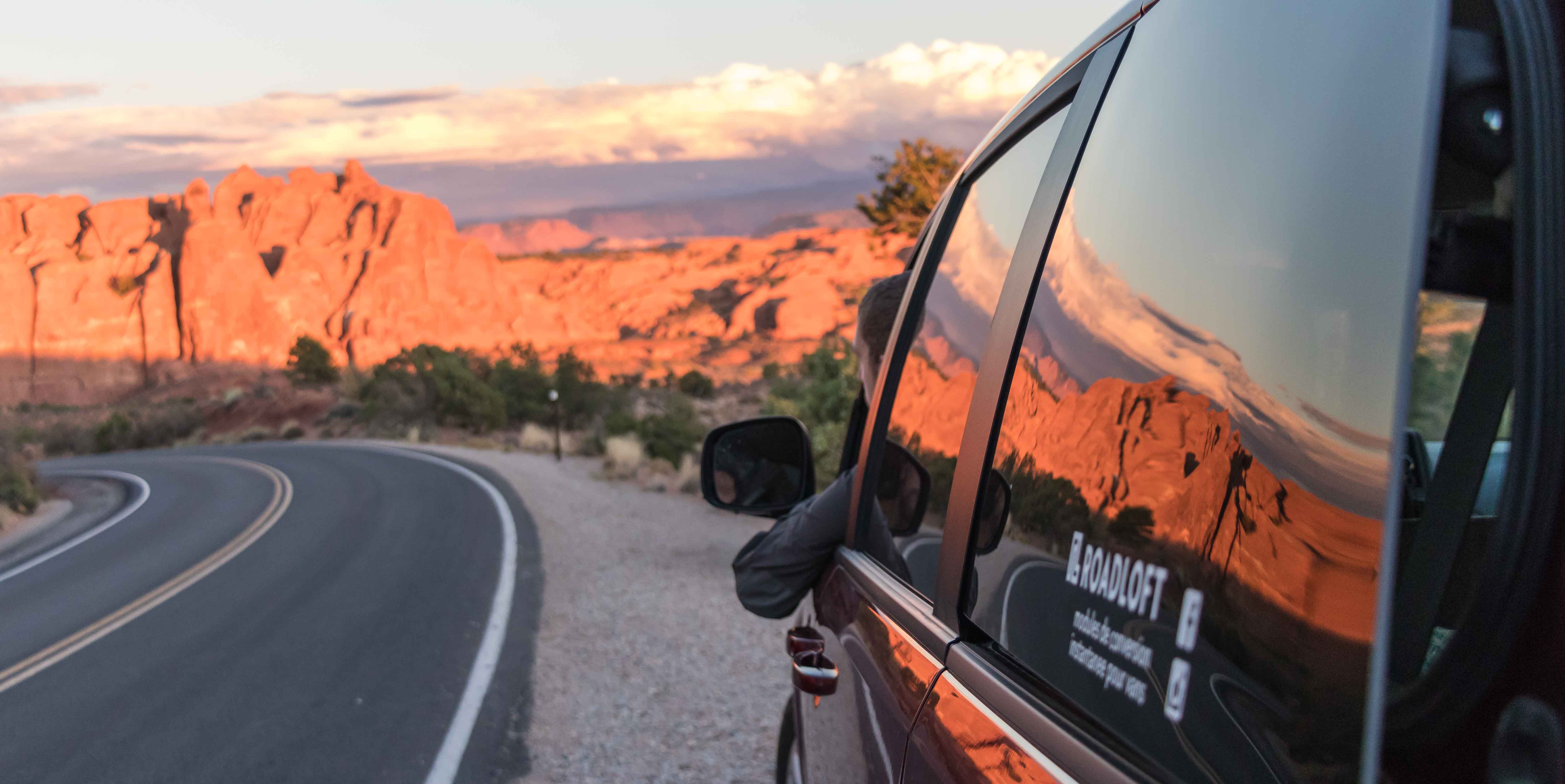 Some of the most beautiful roads in Canada and the United States are accessible only by small vehicle because they are winding or narrow. Those who travel in RVs therefore cannot do everything, whereas in a minivan, all roads, even the most beautiful ones are possible! Our customers say it themselves, the most fantastic places are more suitable for small vehicles.
4. The minivan offers the perfect balance between economy and ecology!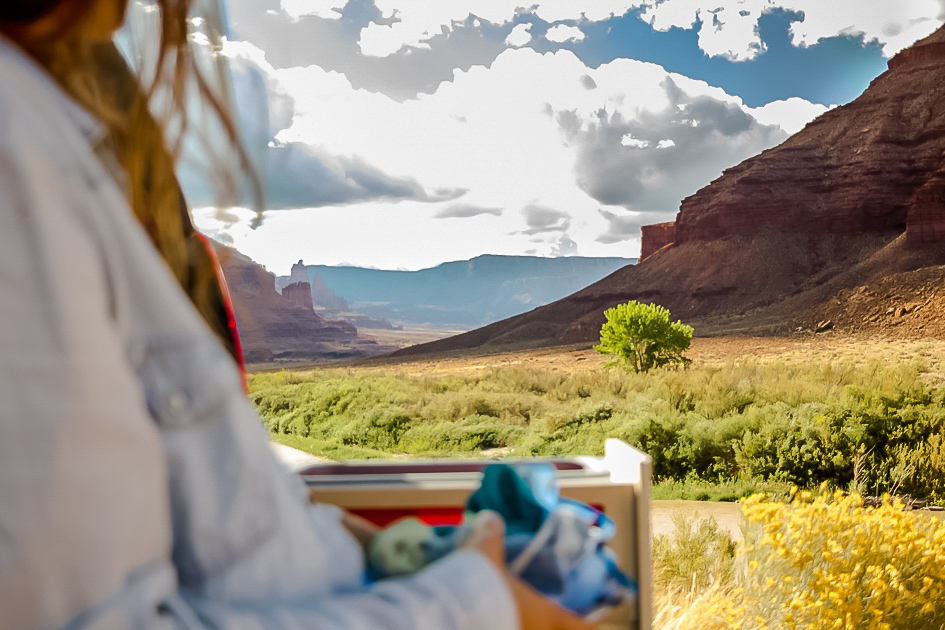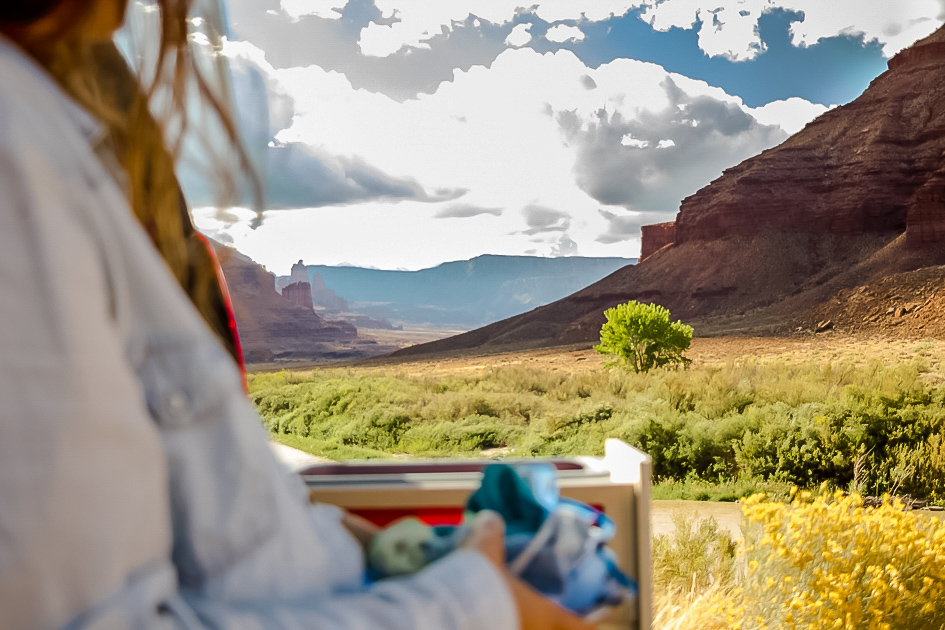 Whether it is a used or new mini-van, there is a solution adapted to your budget to allow you to acquire an everyday mini-van that becomes multifunctional. Consuming between two and four times less gasoline than a larger RV, your mini-van will allow you tp travel on a small budget and with an even lower ecological footprint!
In addition, when we are more often in nature, we become more sensitive to the environmental impact of our actions. We therefore naturally adopt more eco-friendly habits by using only natural products!
5. You can sleep anywhere, no more planning, now you can go where the wind takes you.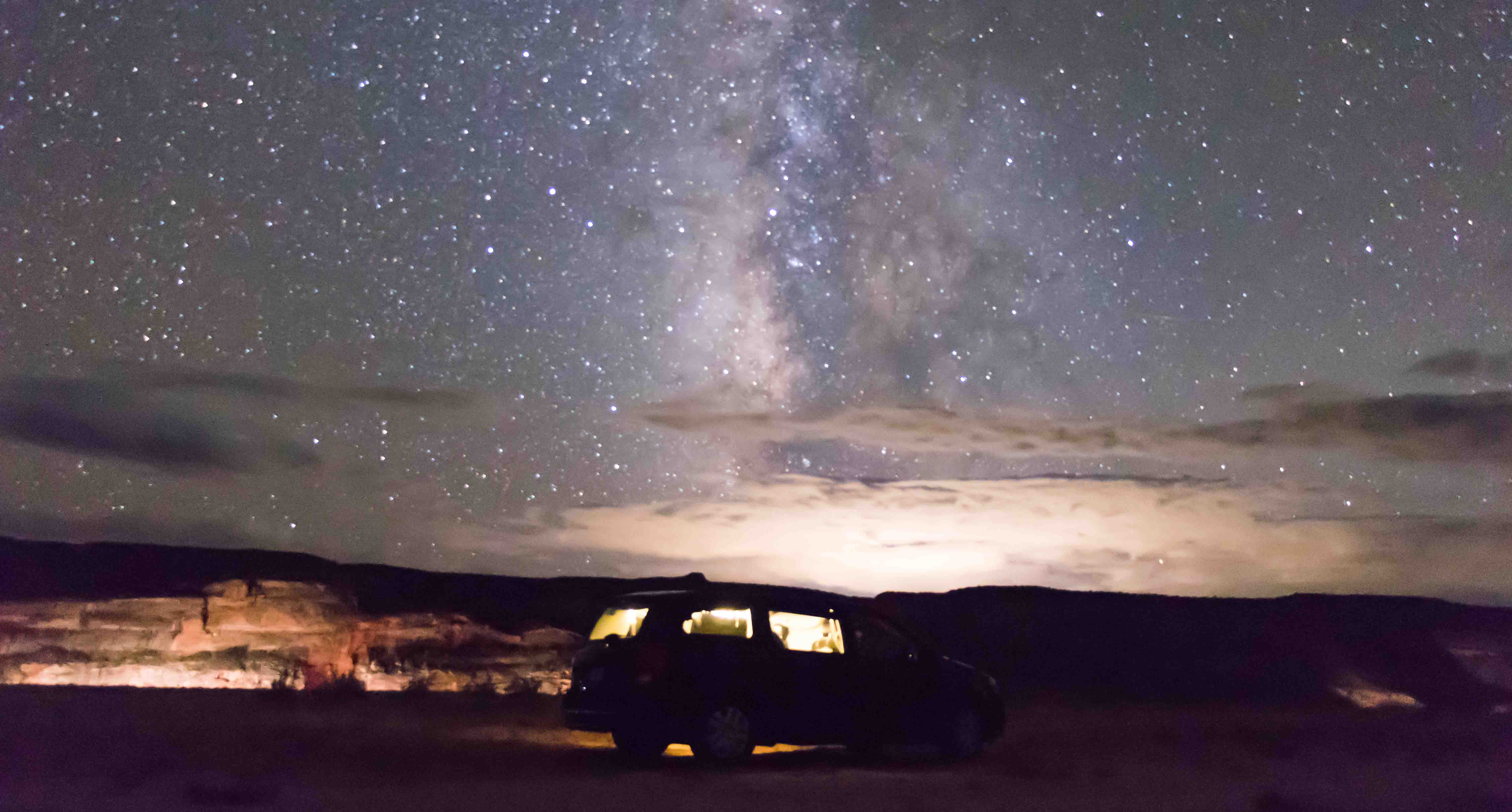 Most people don't know this, but nothing is easier than finding a place to sleep when traveling in your minivan. Public lands and dispersed campgrounds provide free and beautiful places to sleep.
No need to book campsites weeks in advance, because all types of terrain are possible when traveling by minivan! In fact, it is possible to sleep on tent sites, which are often more economical and more intimate than RV sites.
In a mini-van, you have access to the same amenities as in a tent, with much more comfort … and instant installation! It is also a good solution to dip your toe into boondocking! Finally, traveling in a minivan does not attract prying eyes.
So you have the perfect road trip, you can enjoy the moment and live extraordinary vanlife adventures!
6. More spontaneity and simplicity!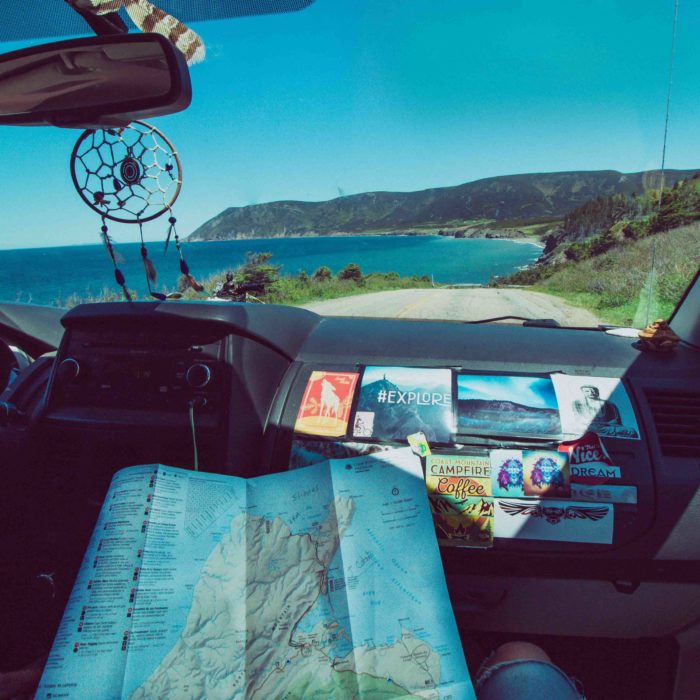 With a well-appointed minivan, unexpected getaways at 4:30 p.m. on Friday after work are more than possible because everything is already ready! All you have to do is look at the weather forecast to know where to go! No more trips that fall through!
And on the road, you never need to perform endless manipulations to cook or sleep! Everything is laid out and ready to use!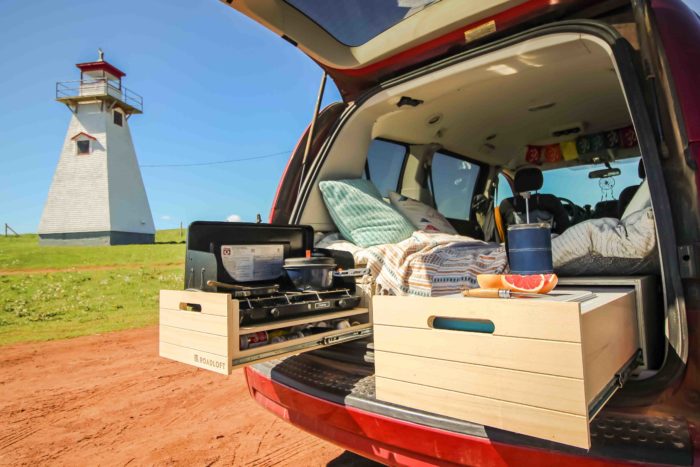 Whether it's for a long trip or for short getaways, the minivan is the best option, because it allows you to transform your everyday vehicle into a camper whenever you want! You can also adapt your minivan to travel independently!