During a mountain bike trip in Arizona, we noticed on the way back from a ride that a strap on our bike rack was broken. As a result, we could no longer put one of the two bikes on its rack to get around and we were at least 30 km away from civilization.
After a long bike ride in over-30-degree-celsius weather, we could have experienced this event as a misadventure. On the other hand, thanks to the versatility of our kit, this small problem was no cause for concern.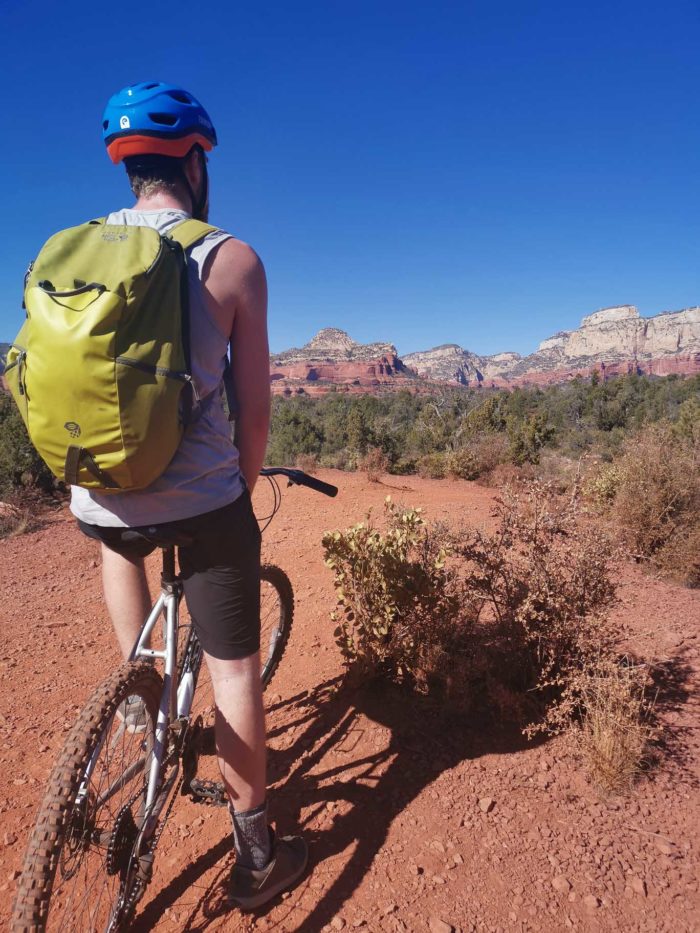 In fact, in less than 30 seconds, we had moved the bench section of our kit, freed the space facing the sliding doors and placed our bike inside the mini-van. We went to the nearest hardware store and were able to repair our bike rack very quickly.
This little anecdote may seem trivial, however, it does represent the importance of an interior design that adapts to all needs.
Quickly free up space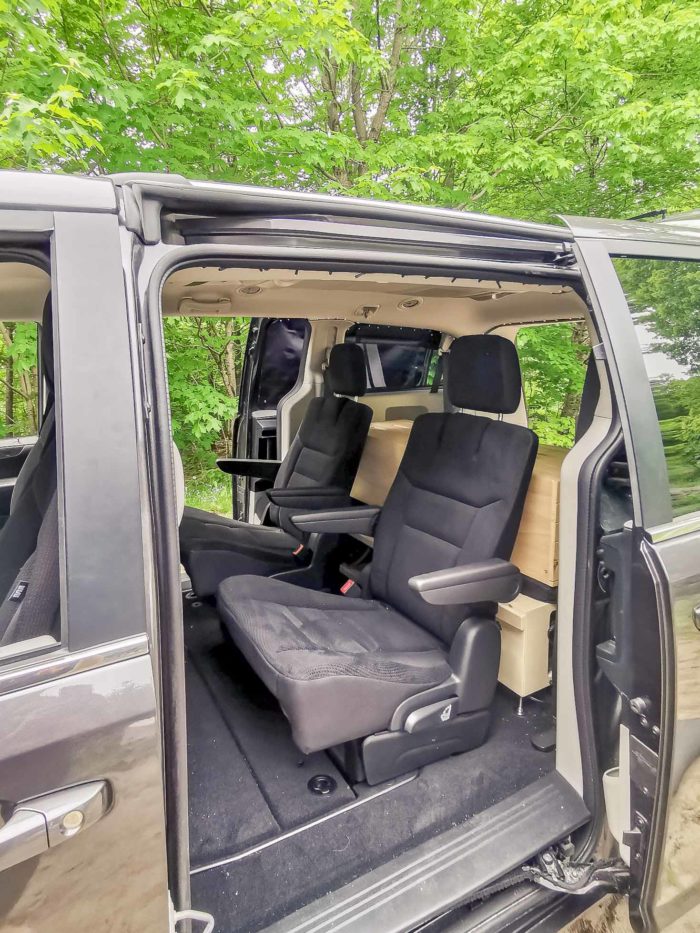 Whether it you need to transport materials or passengers, it is important to have a layout that adapts quickly to your needs and that limits manipulations to a minimum! This allows us to take full advantage of our time.
It is often said that a mini-van is the perfect size for a camper as long as it is well equipped! Discover the essential features of a mini-van in our article on the subject!
Accessibility at all times
On the road, we want storage space to be accessible at all times and handling to be reduced to a minimum. There's nothing like the feeling of being able to stop in front of a beautiful view to cook a good meal and tuck it all away in drawers to leave!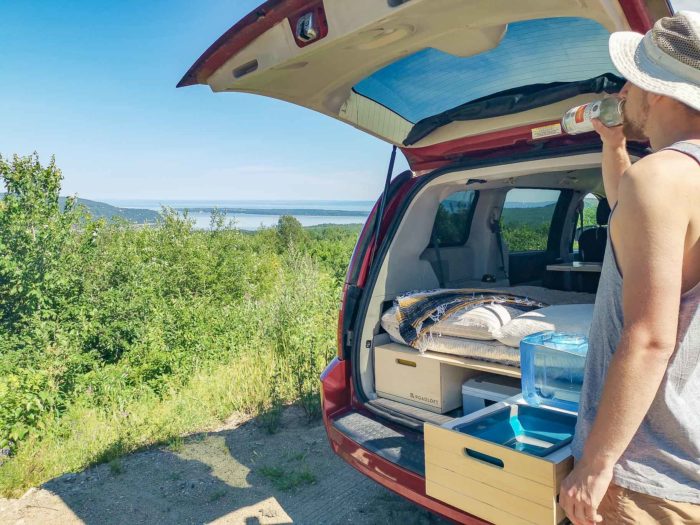 Autonomy and independence
This year, we are adapting to the health crisis and the closure of several road stops. We are completely independent with the addition of a toilet inside our mini-van! Our kit is designed to accommodate a portable toilet at the end of the bed to be used at night without having, no handling required. During the day, we place it under the table when on the move! To learn more about how we remain independent, check out our article on the topic.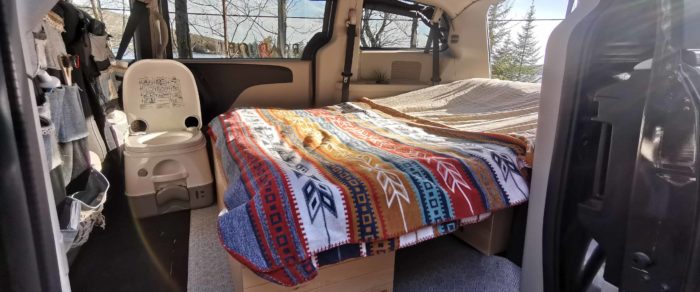 One everyday vehicle AND camper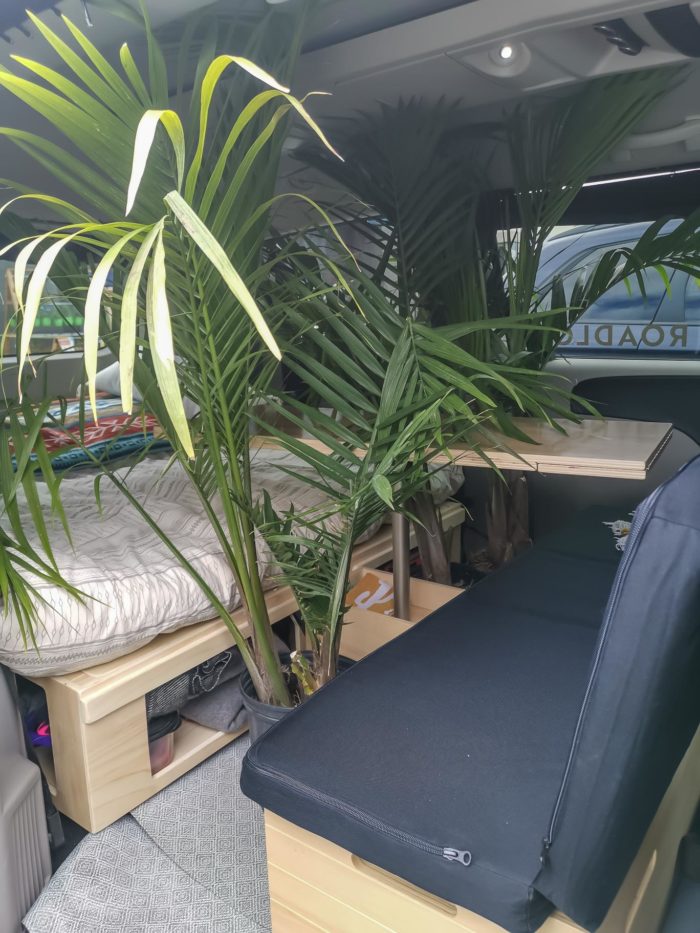 During the week, we have enough space to carry our grocery bags, passengers or equipment. Even when our passenger seats are out of their floor storage, we still have plenty of trunk space!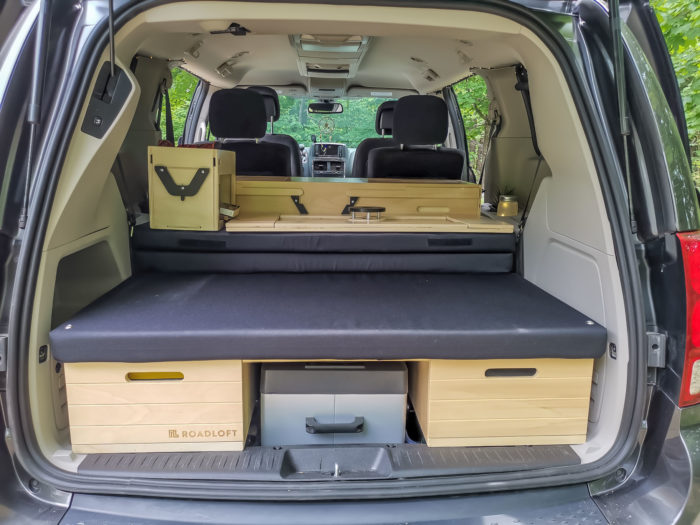 For our escapades, our kit allows us to take full advantage of it by having little handling to carry out.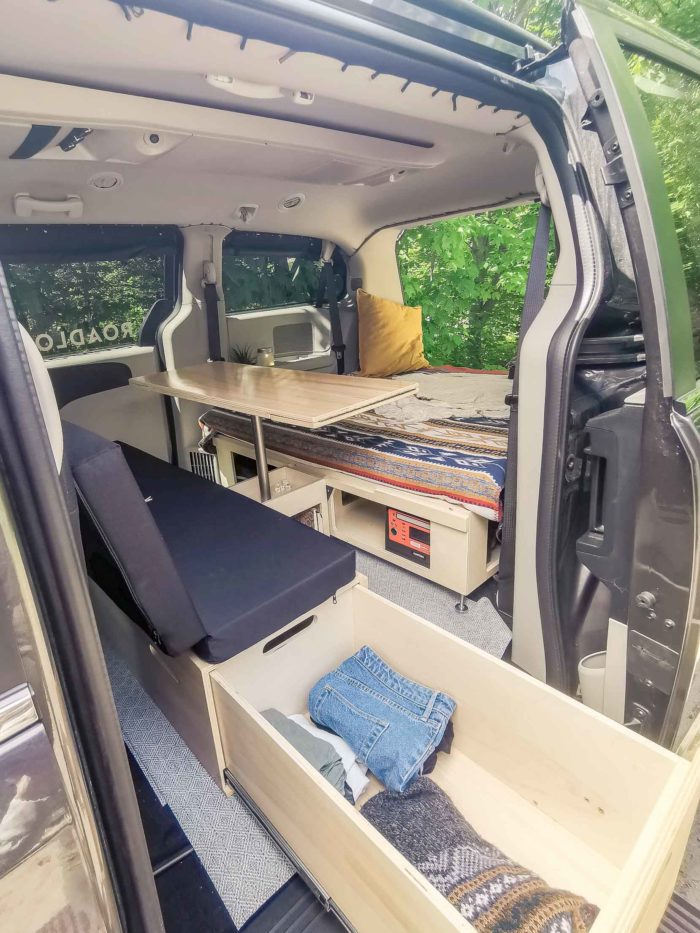 It is real travel experience that has led us to designing a kit that quickly adapts to different needs on the road. Everything is carefully thought out! And our customers often tell us that they discover all of the functionalities of the RoadLoft kit by using it!