New to the vanlife community, you ask yourself where to sleep legally and safely? We are here to help you determine your options. First, main question : is it legal to sleep in your minivan ?

The answer is yes but it depends where!
Prohibited places
Rest stops
They could be appropriate spots for a quick stop and regain energy. However, it is prohibited to sleep there since they have a 4-hour time limit. Try to notice this sign on the road to find one:
Parking lots of shopping centers
It is also prohibited to sleep here except Walmart's parking lots that allow you to stay for the night.
Public spaces if you are drunk
Don't forget that it is always prohibited to sleep in your vehicle in public spaces if you are under the influence of alcohol!
What to do
Except these, there are multiple options to park your minivan for the night for free or low cost.
Free
Boondocking is more and more common for nomads, you can enjoy total freedom and independence. Find a location and sleep there for free.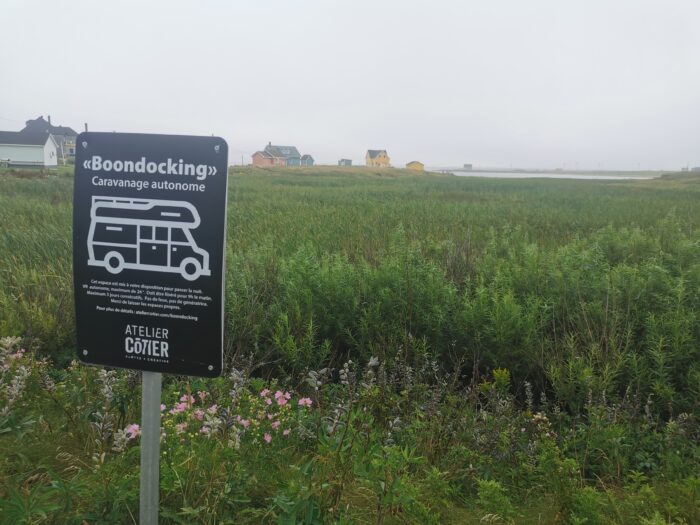 Bivouac surrounded by nature.

Certain van life-friendly municipalities provide specific parking spots for vanlifers. This is the case of Rimouski for example that provides parking spots for 24h during the summer. Inform yourself of the cities' websites that you visit.

Looking for something more adventurous? Camp on public land: representing 92% of the Quebecois' territory, they are accessible to everyone and barely any restrictions. You can download the government's maps and identify the "multiple use" areas.

In the US, the BLM (Bureau of Land Management) allows you to camp for free on dispersed campgrounds. You can camp there up to 14 days and it is even possible to move a few kilometres away to stay another 14 days. Bonus? They are usually located close to a national park or in national forests.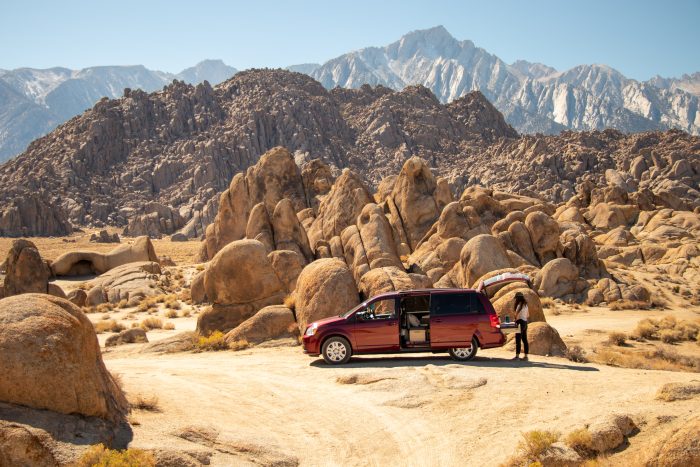 Other options
There are also other options that are not free but attractive for other reasons.
ZEC (controlled harvesting zones) are usually used for fishing and hunting and less for camping, that's why they are more attractive. To register, you have to go to the reception and pay a fee that varies from 15$ to 25$ per night. You can then go wherever on the area to camp!

For a little bit more money, you can rent a camping spot, the advantage with a minivan is that you pay for a basic location and not the price of a VR or a caravan. It costs 40$ to 90$ depending on the location and the season. The camping can be a good option if you need more amenities such as water, showers or oil change.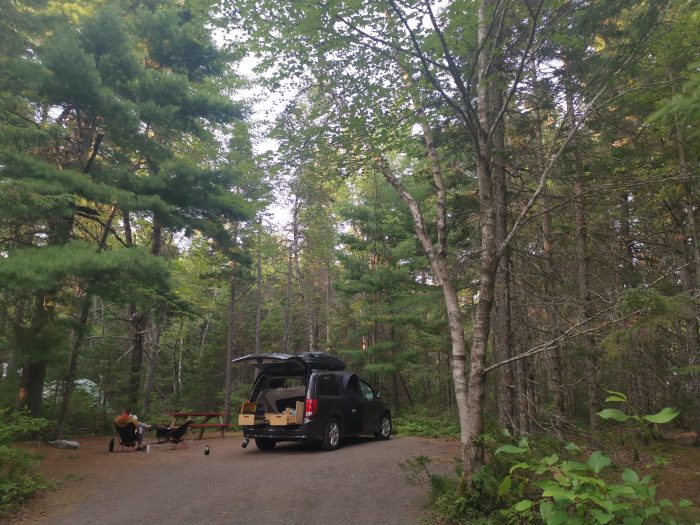 The Terego annual subscription in Canada is $109 and gives you access to a great parking network on local producers' land for a night (more than 1,600 in 9 provinces).

There is also Go Van space, there are 2 kinds:
"Halte": for a little break on the road if you need access to a sanitary bloc.
Village: multiple services (events, sanitary blocs, electricity, wifi)
This will cost you between $10 to $65 per night depending on the experience type chosen and amenities.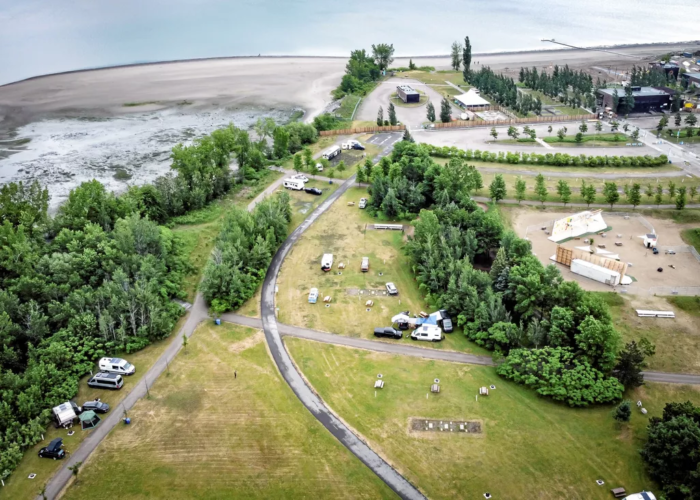 Finally, the best solution is to join Facebook Groups to find the best hidden spots and share with the community!