A camper is, in a way, a little home that you take with you on a trip. Quickly, we kind of grow attached to our vans, because they allows us to have so many experiences and to travel freely. The mini-van becomes a landmark in instability. At the end of a day of exploring, we have this heartwarming feeling of returning "home".
I think one of the things that contributes to this feeling is that the mini-van allows you to carry all of your personal belongings and most importantly, it allows you to sleep in your own bed every night. In order to feel even better in your camper, it is important to the space your own, to determine a place for each object and above all to add your personal touch with decoration.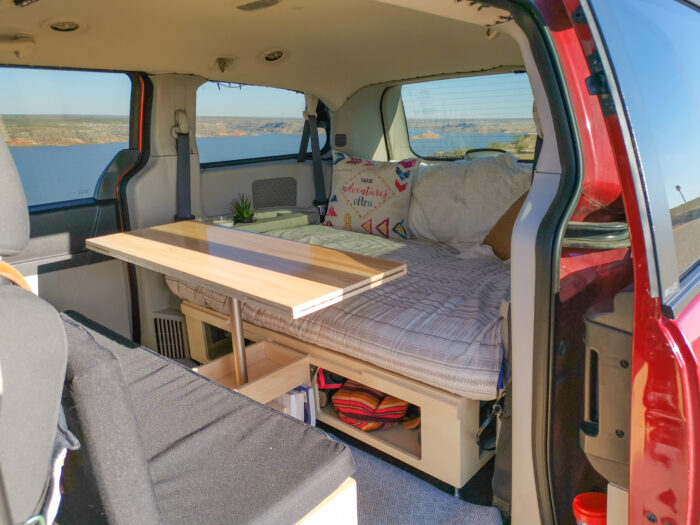 The separating curtain
You can have a curtain in your front window, but if you want more privacy and to make your camper blend into the night, a curtain allows you to set the mood you want in your van. All you have to do is choose a nice fabric to separate the driver's seats from the camper section.
Think about the vibe you want to bring into your van, and choose your fabric accordingly. You can select a curtain, a blanket or even a fairly opaque sheet that will span the entire width of the vehicle.
To install it, all you need is: 2 "paper-clip" type clamps that you will wedge between the "wall of the van" and the ceiling. Leave the clamps there and stretch the fabric when you want more privacy!
Solar lights
In our opinion, these are essential, as they illuminate your interior in addition to dramatically changing the mood. In a van, energy is limited, so we love this find we made several years ago. Our lights are recharged by their solar panel during the day and offer us several hours of light in the evening.
Put your lights on the ceiling and take care to keep a wire long enough so that the solar panel is always placed in the front, near the windshield so that it can be recharged during the day!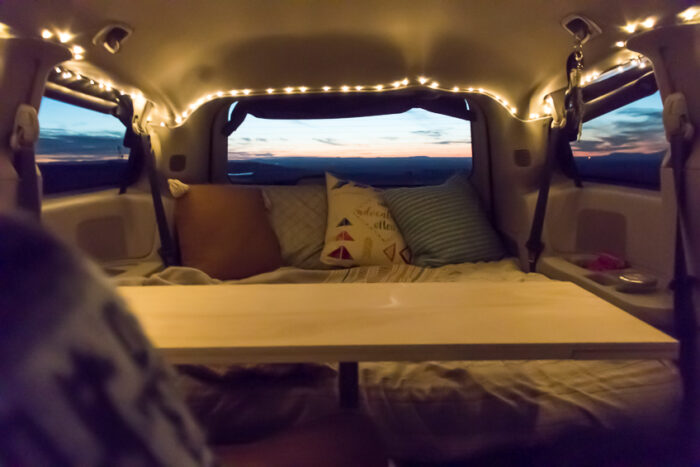 The organizer
This is a more practical trick that allows you to store all your small everyday personal effects in one place, so that they are accessible at all times! This optimizes the space behind the front seats in addition to making your mini-van even more functional.
You will find several models online. You can also opt to make it yourself with new or recycled fabric for a more personal touch. It's a DIY project that allows you to let your creativity run free in addition to creating a space for each of your small items.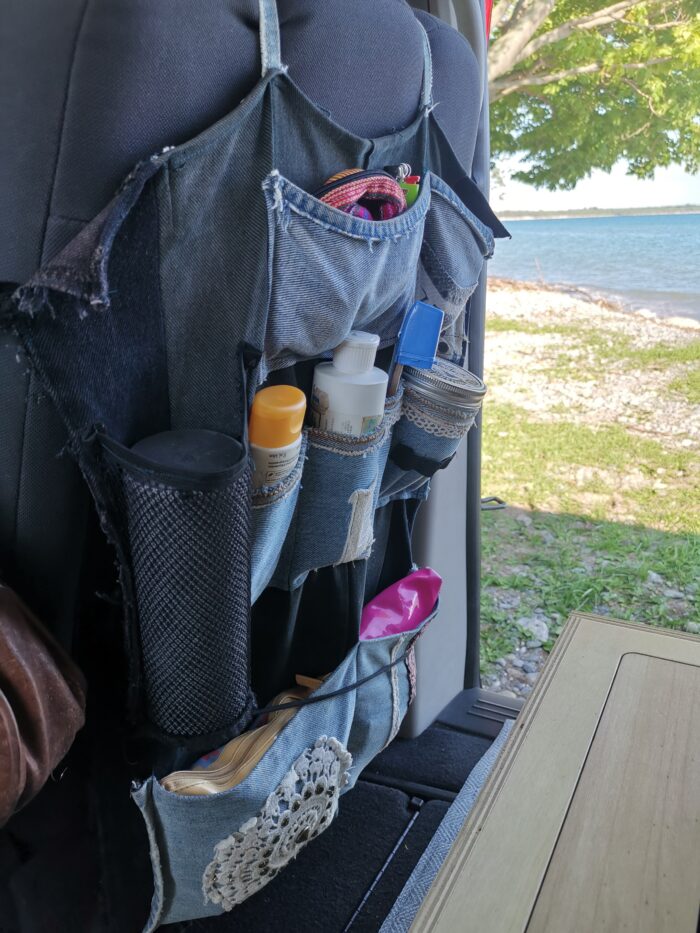 The Rug

In order to always keep you mini-van clean, a vinyl mat will allow easier sweeping. It will also add a personal touch of decoration. Opt for a thin mat so as not to interfere with the fit of you RoadLoft kit.
Here are the dimensions of the space to be covered: 60 "x 40".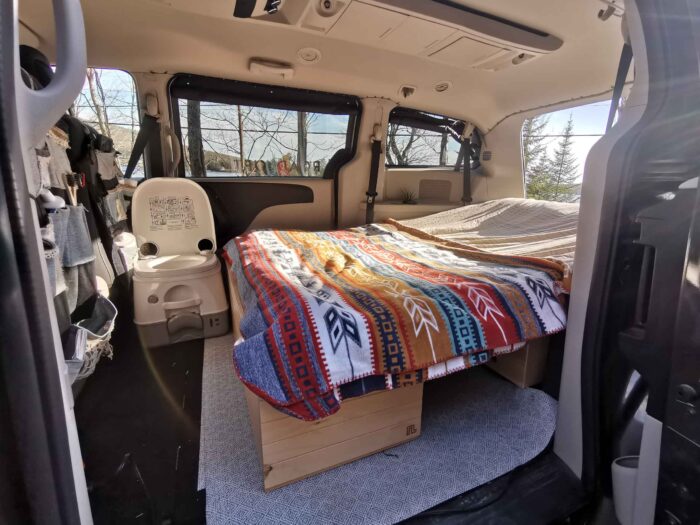 The bedspread and others
An easy way to personalize your van is to find a bedspread that looks like you, that you like and that makes you feel at home. You can even add a few cushions to make it all cozy and a real home on wheels.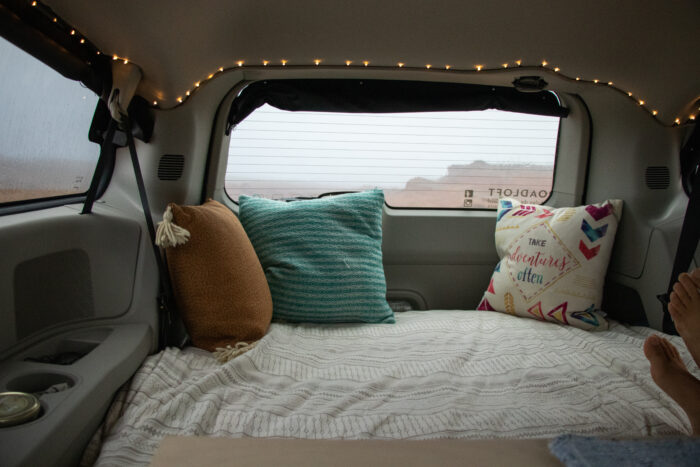 With these tips, you should be able to customize the interior of your converted mini-van to make you feel right at home!
Have a look to the interior decor of the mini-vans of some members of the RoadLoft community below!
.