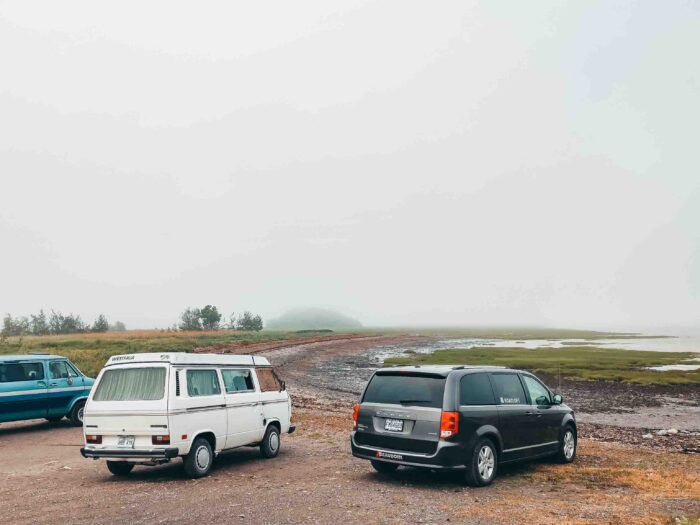 Simplicity and comfort, this is what our mini-van brings us! This is even more true when the weather is bad. In a van, rainy days become a time to slow down and rest, since we have all the comfort needed to do so!
Staying dry in spite of the rain!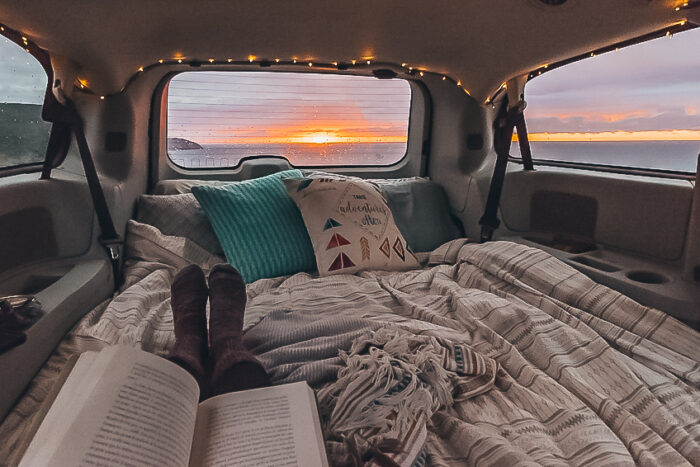 Rain is no longer an argument to prevent us from going on the road when we're camping in a minivan.
Unlike in a tent, moisture takes time to settle in the vehicle due to the walls and the basic insulation of the vehicle. In case of prolonged rain, a few minutes of air conditioning or heating is enough to make the interior completely dry!
The Importance of Storage accessible from the inside
To be comfortable in a mini-van on rainy days, it is very important to have access to your equipment from inside the car, without having to open the doors.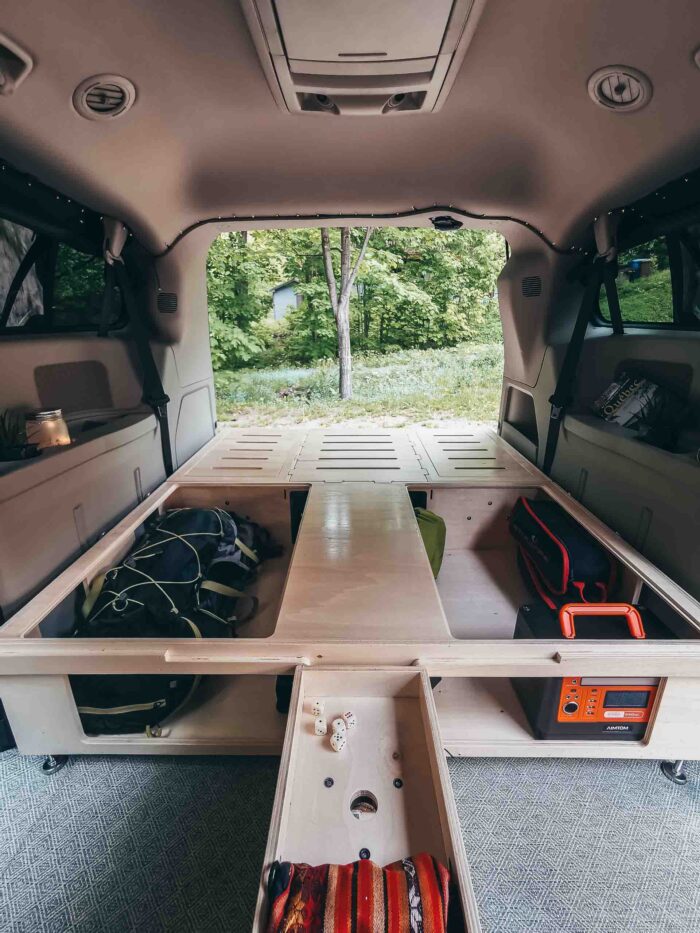 It is often said that handling should be kept to a minimum in order to be fully comfortable. Our storage is therefore always accessible in two ways. Surface hatches allow us to access our clothes, books, games and even the refrigerator at all times!
The indoor table for comfortable waiting
Rainy days wouldn't be as pleasant if we couldn't enjoy the clear view outside, sitting comfortably around the table!
The interior design is therefore essential to enjoy these days!
Our experience has taught us a lot and when designing RoadLoft, we prioritized upper body ergonomics. The RoadLoft set allows us to sit comfortably on the bed or bench and transform the space in seconds!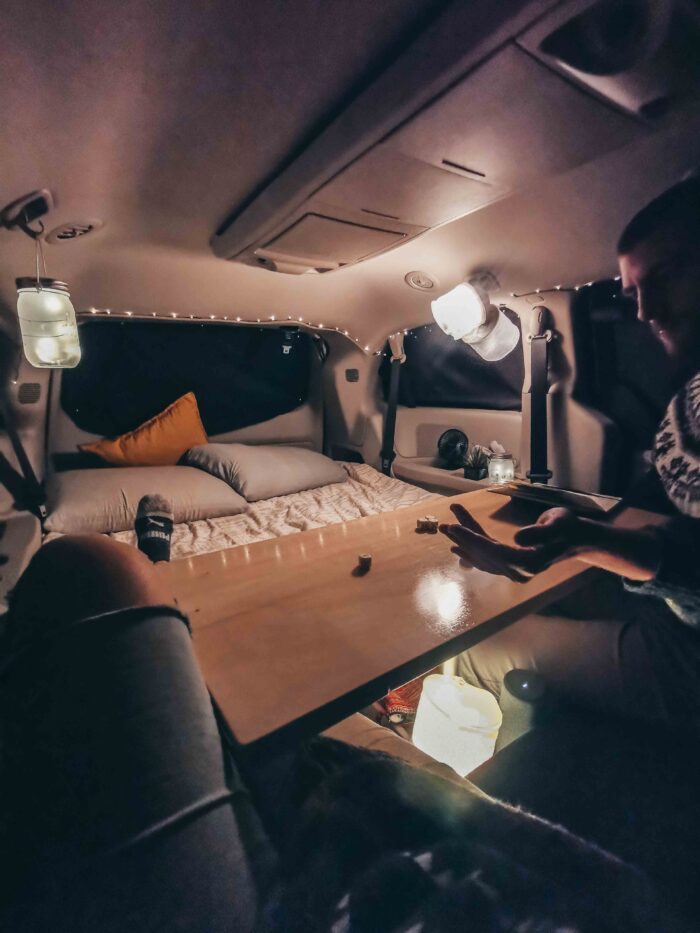 Cooking under the tailgate or adding a shelter!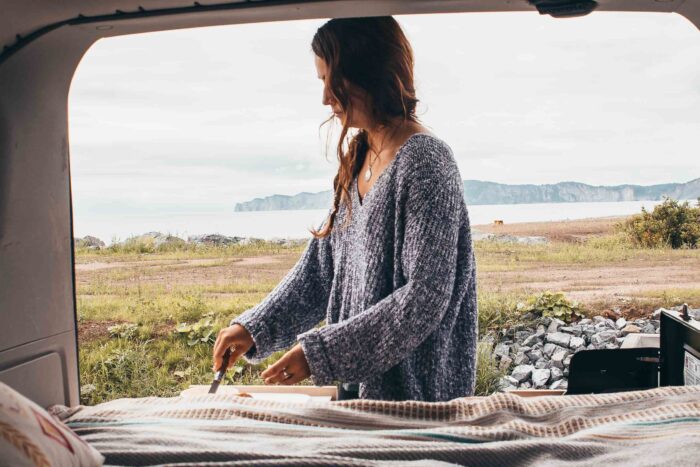 The tailgate usually provides us with the necessary protection for cooking outside, even in the rain. However, during torrential rains, we prefer to adapt to the rhythm of nature. Sometimes we choose to treat ourselves to a little outing to a local restaurant. On campgrounds, we can install shelter that offers us the necessary protection!
The always pleasant and simplified escapades!
Thanks to our mini-van, we always enjoy comfort, despite the rain.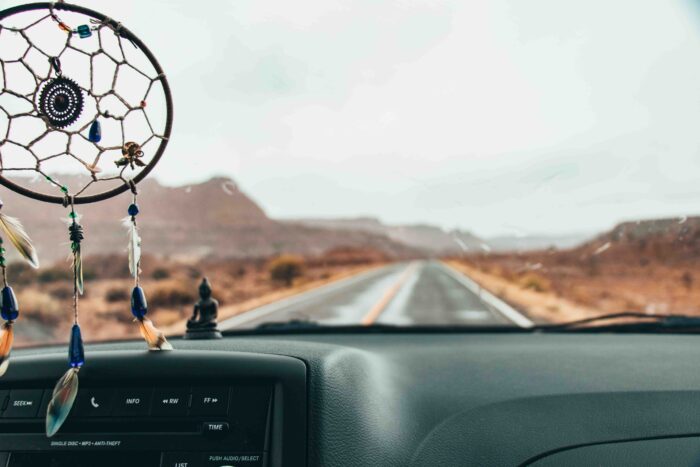 In addition, even rainy days have a silver lining and moments of milder weather. The fact that we are in nature regardless makes us more likely to enjoy the day and those moments of better weather!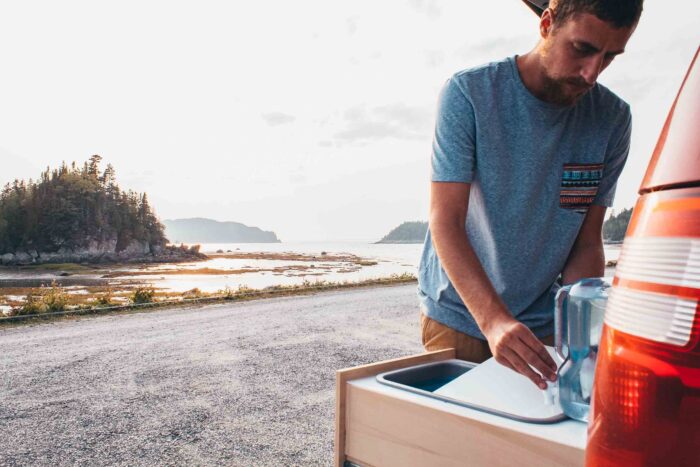 We love how our minivan makes those rainy days easier. Unlike a tent or tent-trailer, we don't have anything to dry out when we get back from our getaways! So there's no excuse not to go out and pick up the stuff!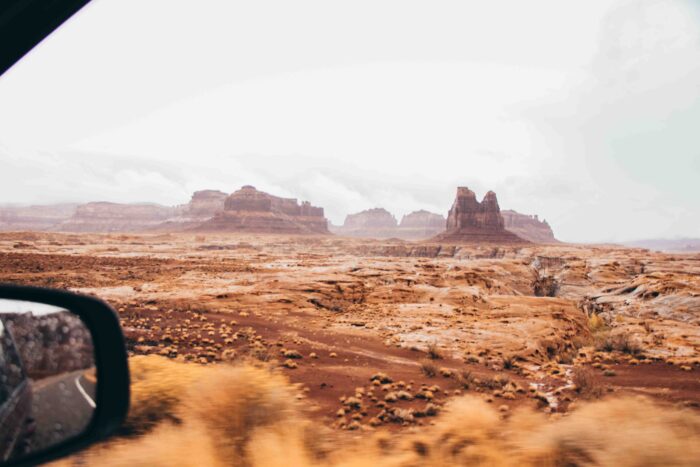 Have a nice trip!