Innovative design
A camper conversion designed by experienced travelers to meet the real needs of the road. A comfortable and ergonomic kit designed with the help of our expert industrial designers.
Break your routine and travel more often
Quick installation
Overtaken by a spontaneous desire to get away? It's now possible! In just 5 minutes, your everyday vehicle can transform into a camper van with your RoadLoft instant conversion kit.
Removable conversion
Your Roadloft conversion kit is vehicle-independent and requires no permanent modification, so you can use it with your rental car without worry and keep your kit when you trade in your vehicle. Turning a van into a camper has never been this easy!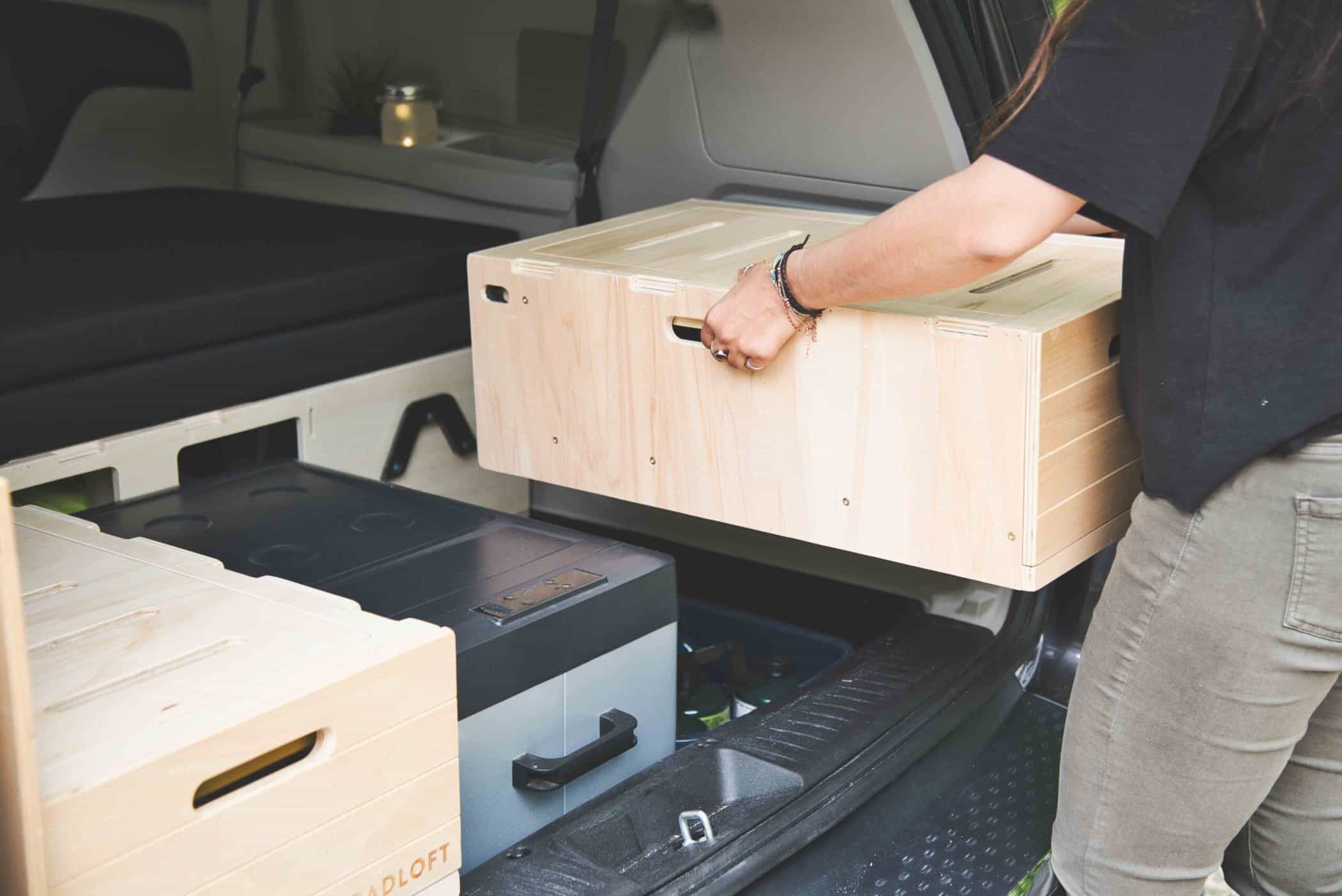 One kit, several layouts
Extra-comfortable bed
An extra-long bed, a sectional mattress made of high-quality, high-density foam for optimal support and comfort. And most importantly, the luxury of sleeping dry no matter the weather!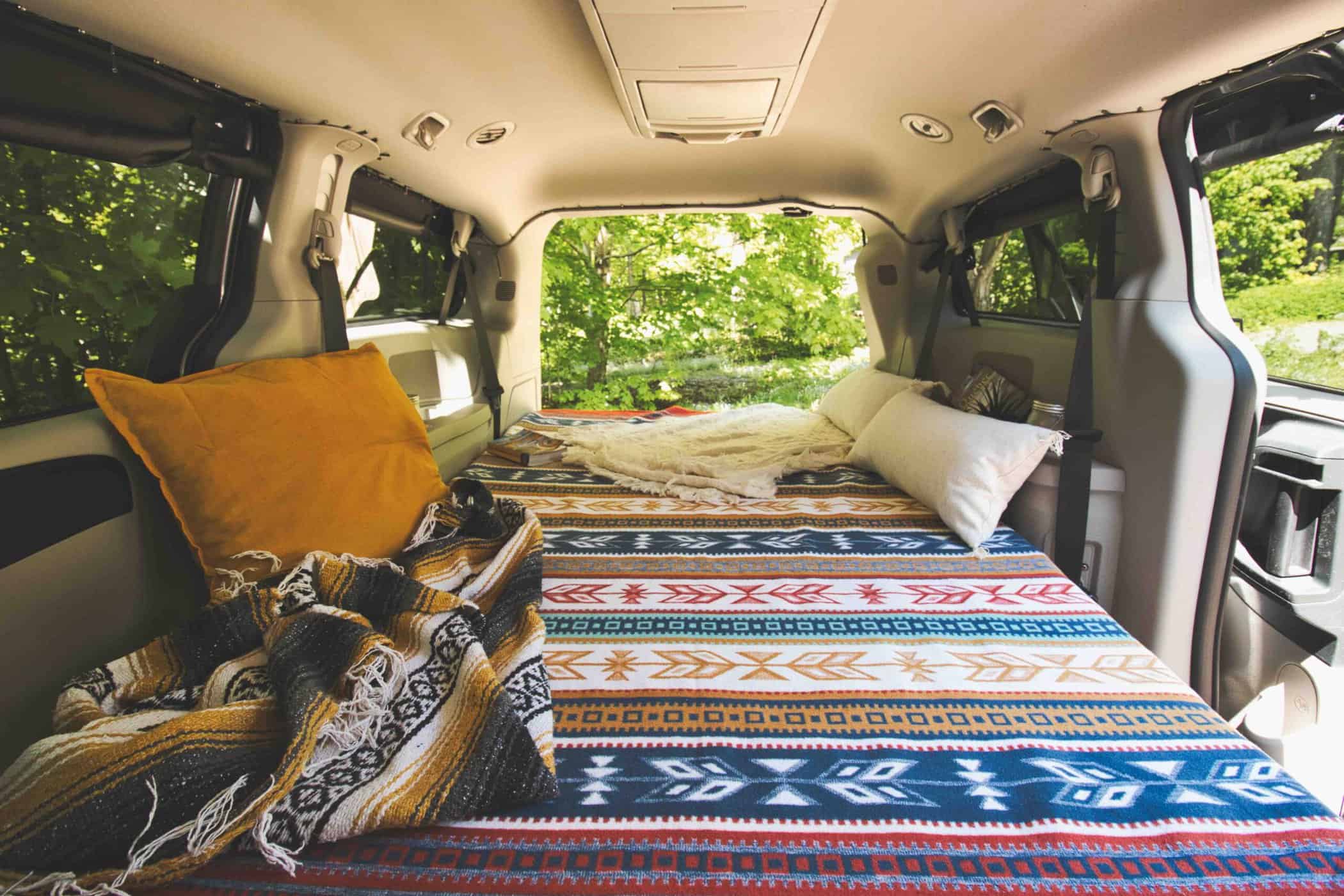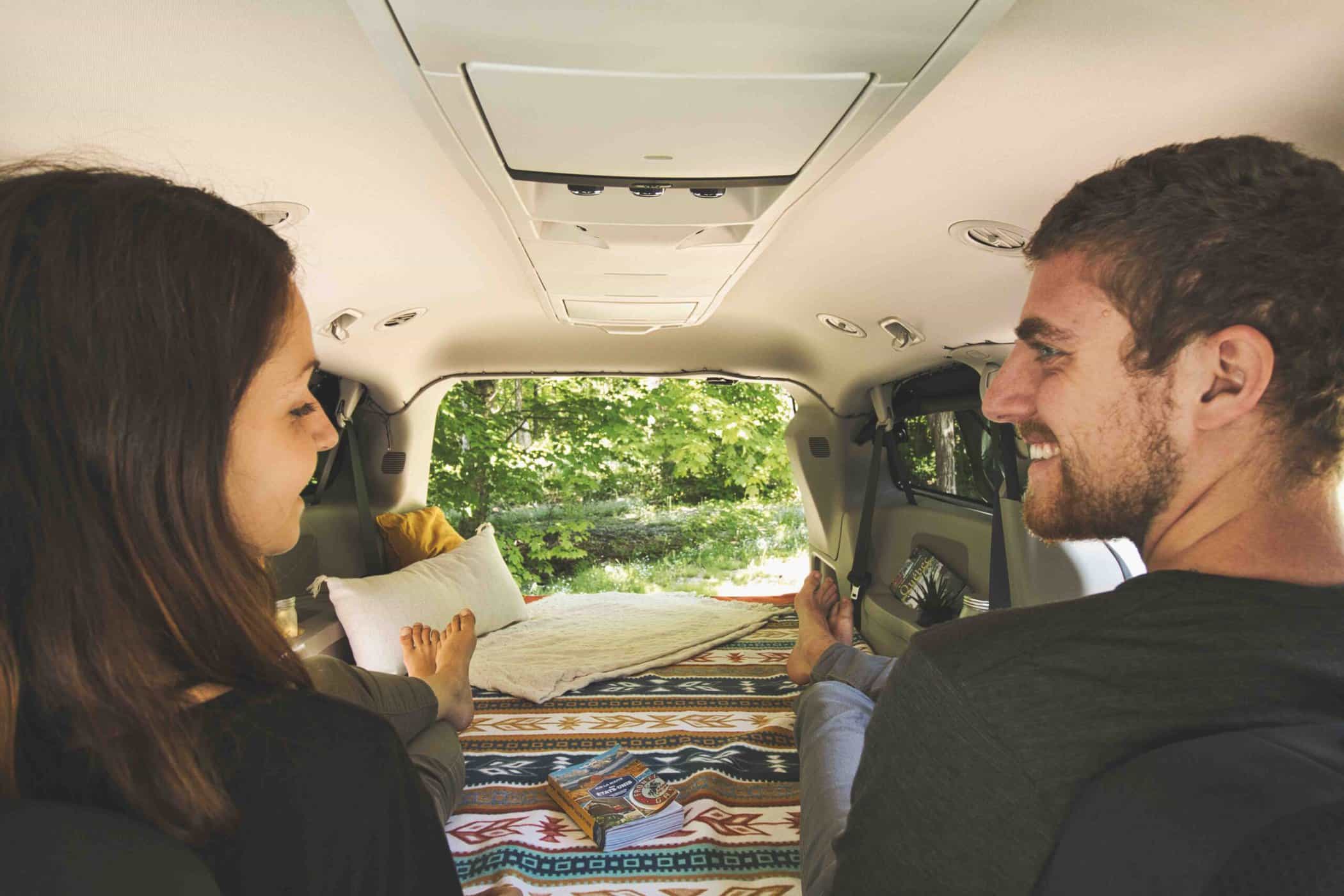 Bench and table
Turn the bed into a bench and table space to work, eat or play in total comfort. Sit up to 4 people at the table!
Well-thought-out kitchen
A drawer for a two-burner stove with adjustable and removable shelf for more accessible storage.
Space for a large cooler.
A countertop drawer with retractable sink and integrated cutting board.
Space under the two drawers for food storage and water tank
All fitted under the tailgate to let you cook rain or shine.
Group travel
Your RoadLoft conversion kit allows you to keep four seats inside your vehicle while traveling.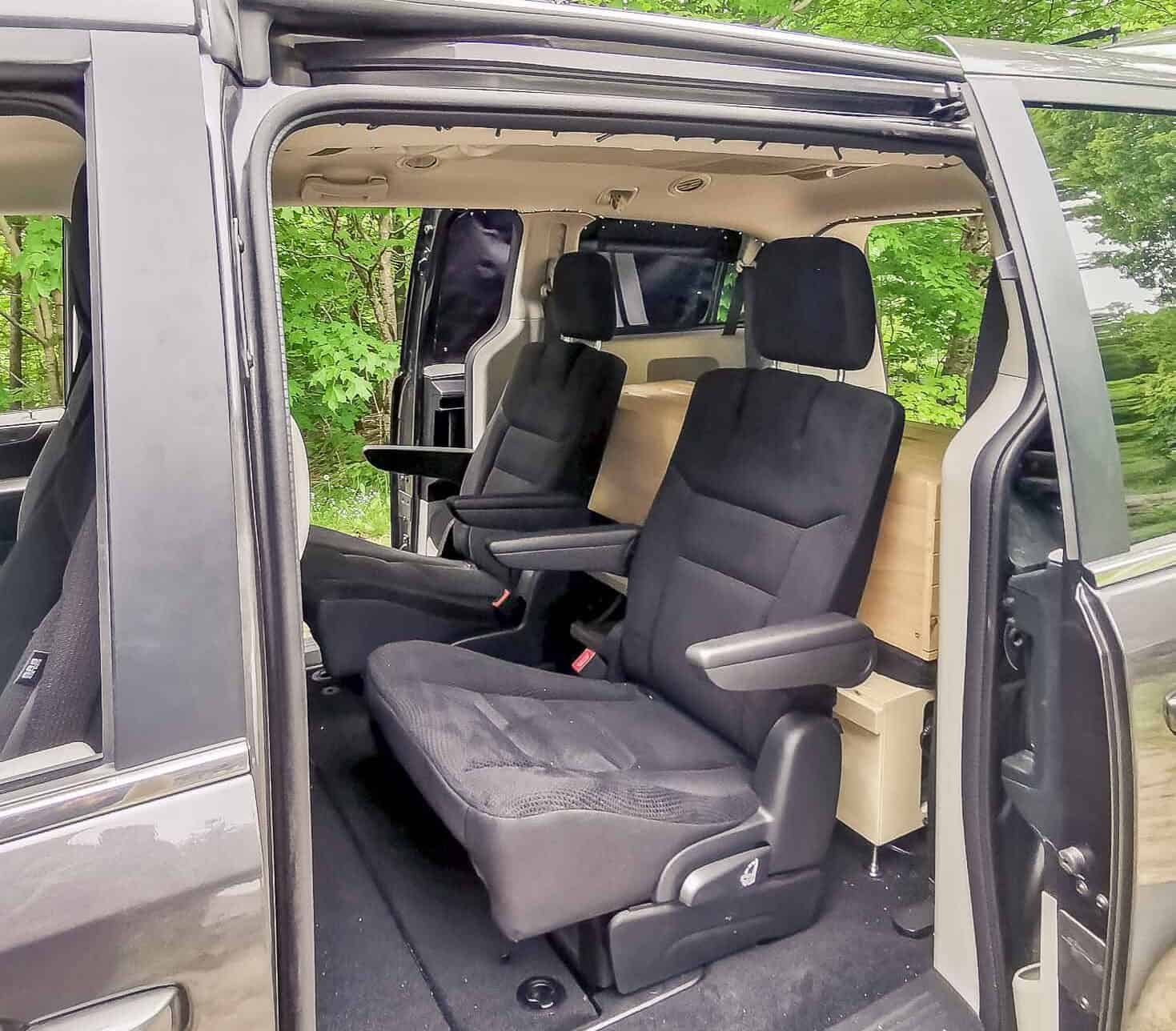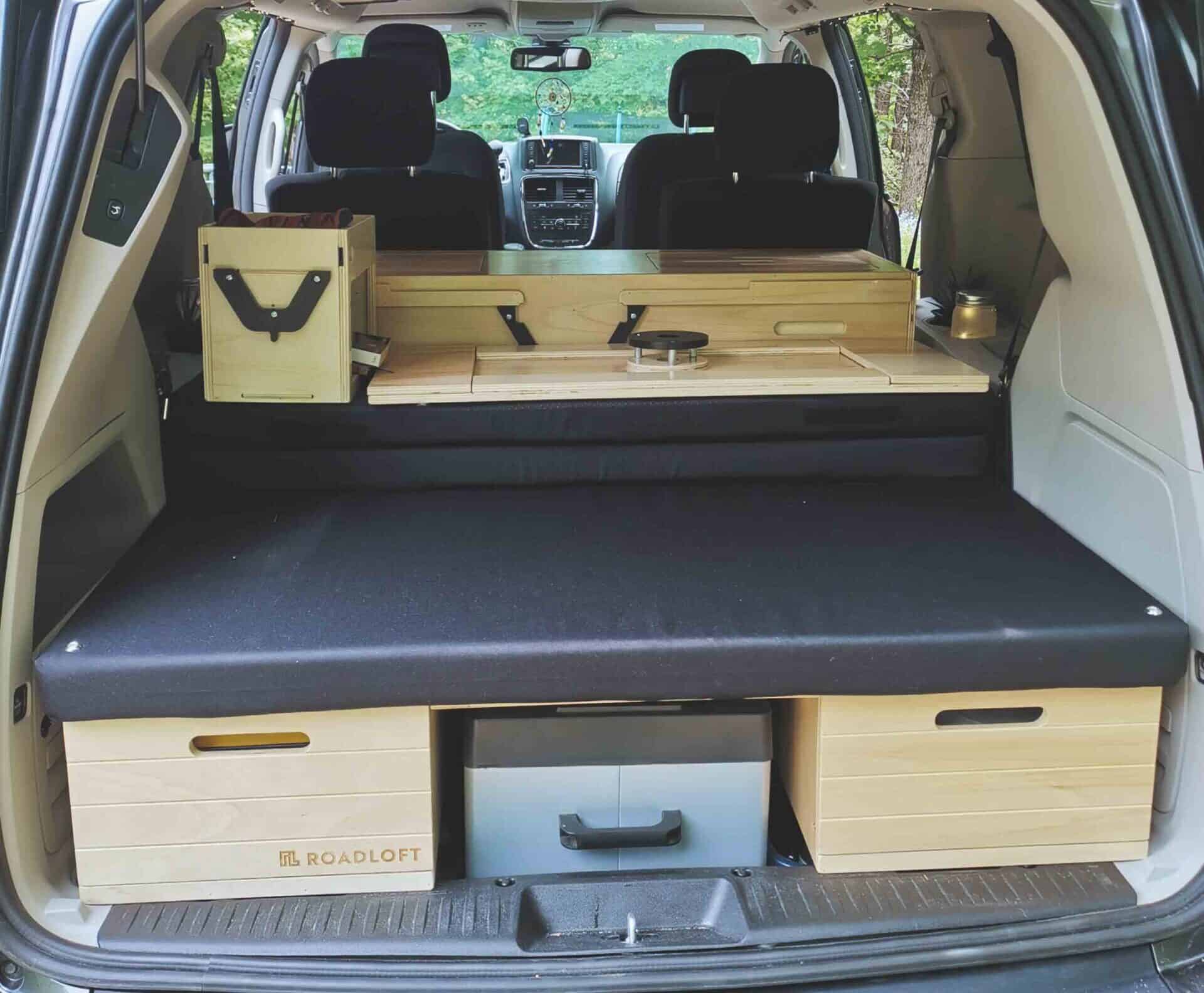 Space optimization
Maximized storage!
Two drawers for your clothes, a bookcase, a large central storage and two kitchen drawers. Make no concessions with your luggage!
Optimized access
The storage of the RoadLoft system is designed to be easily accessible. With its removable surface hatches, you always have two ways of accessing your belongings.
Compact storage
Your RoadLoft conversion kit is very small when not in use. The sections collapse into each other, for easy storage.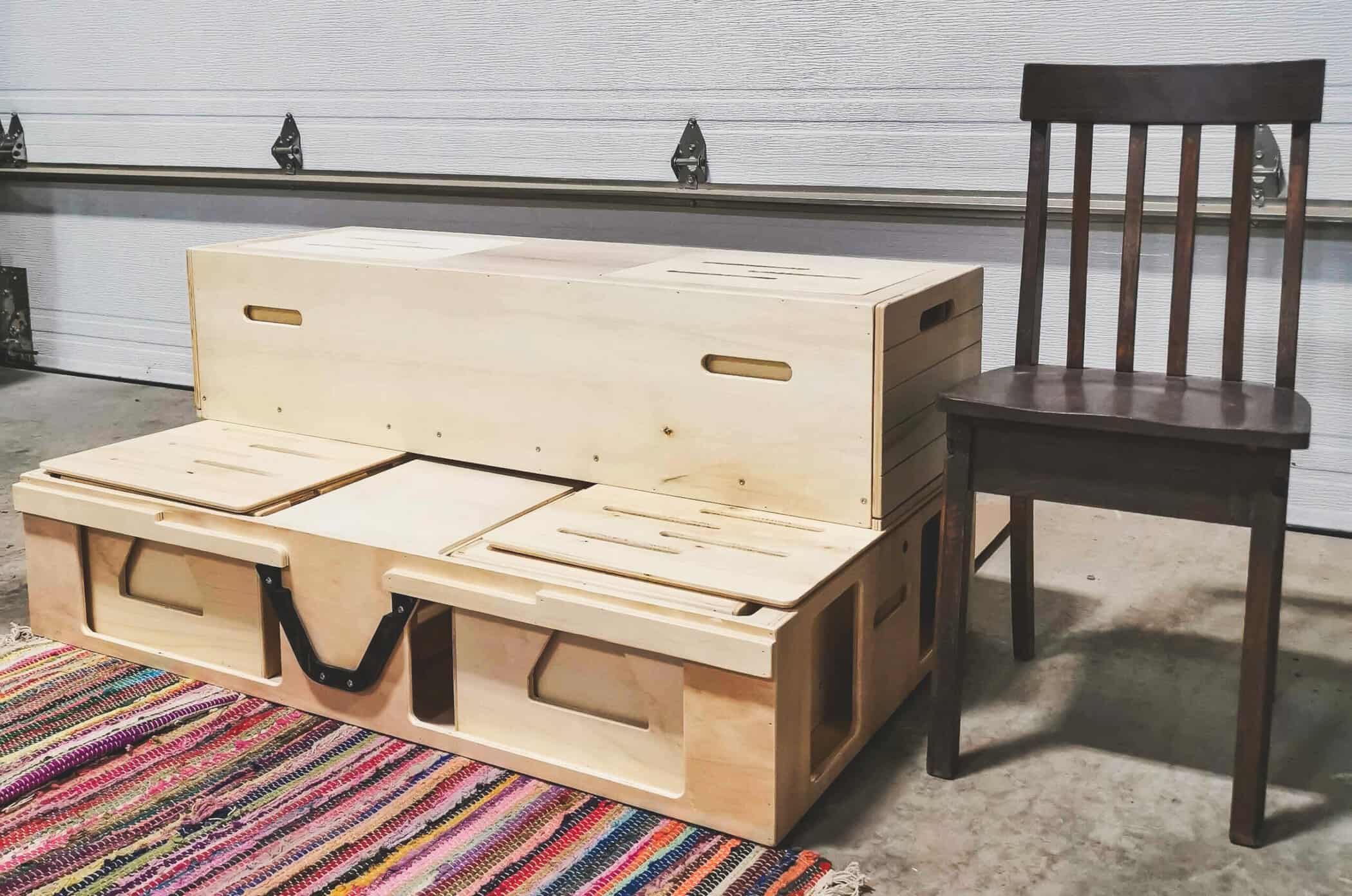 Design
Durability
A solid design, a kit entirely made of sustainably sourced wood and a premium high-density foam mattress.
Lightness
Entirely made of poplar, selected for its lightness, to facilitate handling and limit gas consumption!
Environment
Your kit is entirely made of FSC and PEFC certified wood is protected by an eco-friendly varnish. Your kit breathes! Because its design allows for wood and mattress aeration, in order to offer you a healthy interior!
Comes ready to use
Your kit is delivered to your home, already assembled and ready for you to take it our for a spin and make memories!