Innovative design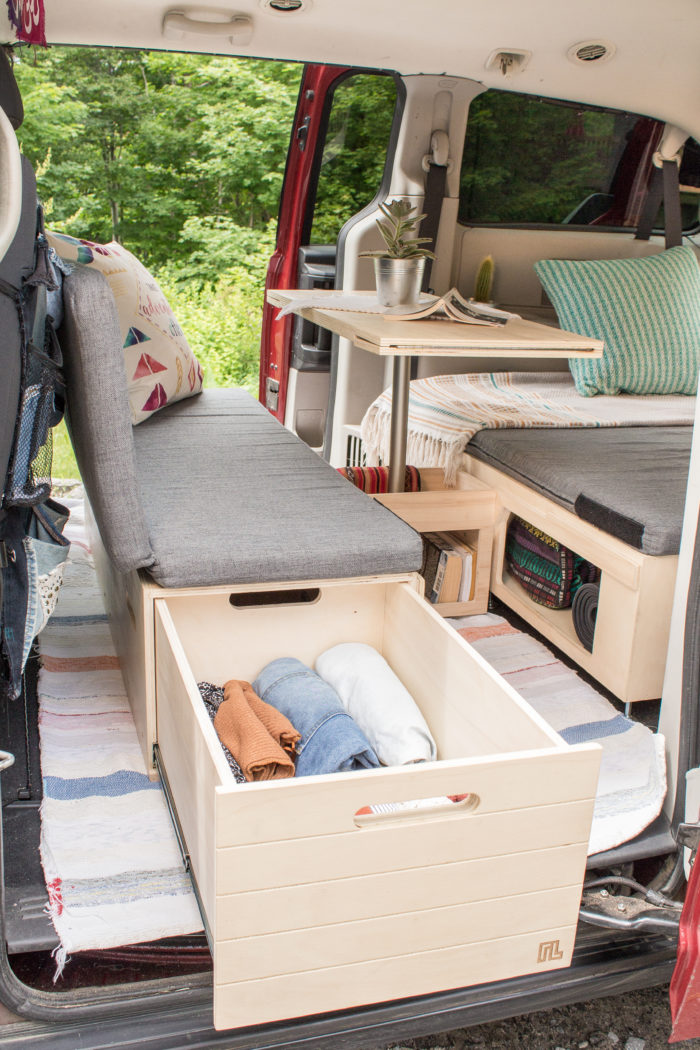 Designed by travellers to meet real needs
More than 3 years of experience traveling in a minivan inspired the ultra-functional and comfortable design of Roadloft.
Indoor table and bench
Our experience tells you, it makes a HUGE difference in comfort! Being able to eat, work or play at the table inside your camper changes everything. It's an essential feature especially when it's cold or raining outside!
Maximized storage

Everything is designed to optimize the space to the maximum! You won't have to make concessions on your luggage.
Quick installation
Your conversion kit is easily installed in your minivan in less than 5 minutes.
Compact storage
When you don't need your camper, the modules fit into each other to have only 2 boxes to store!
Non-permanent conversion
No holes, no screws, your kit does not damage your vehicle!
Eco-friendly materials
Our wood comes from sustainable forests and is FSC, PEFC and Carbphase2 certified! It is protected by our environmentally friendly varnish without toxic fumes (volatile organic compounds) in the vehicle.
Made in Quebec
RoadLoft is designed and manufactured in Quebec.
Road-trips reinvented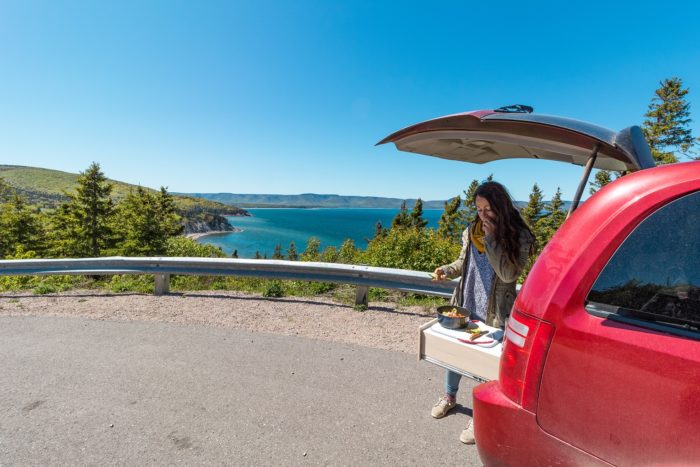 Simplified Camping
No time wasted installing and maintaining your equipment, everything is always ready to use. More time to enjoy it!
Economy
Fits into your everyday vehicle, has very low fuel consumption (9L/100km) and offers you a greater choice of economical camping!
Freedom
A camper who offers you more freedom of movement, who can park anywhere, even in the city, and who uses all roads. More camping site options, less planning and the pleasure of sleeping in your bed wherever the wind takes you!
Discretion
The advantages of an RV incognito, without the prying eyes. More possibilities for boondocking given its discreet appearance, which externally displays nothing more than a simple minivan …