OUR STORY
Convinced that traveling in his mini-van is the perfect camping solution nowadays, we want to share this alternative to bigger RVs with as many people as possible.
After traveling for over 2 years aboard our converted minivan across Canada and the US, we caught ourselves dreaming up our dream camper conversion, one that would meet our different needs and make our road-trips even more perfect! The dream was transformed into reality by working with an industrial designer who was able to materialize our imagined concept.
That's when RoadLoft was born. A removable conversion kit that turns the everyday car into a multifunctional camper at a glance. Spontaneous escapades and road-trips are now possible with this economical camping solution.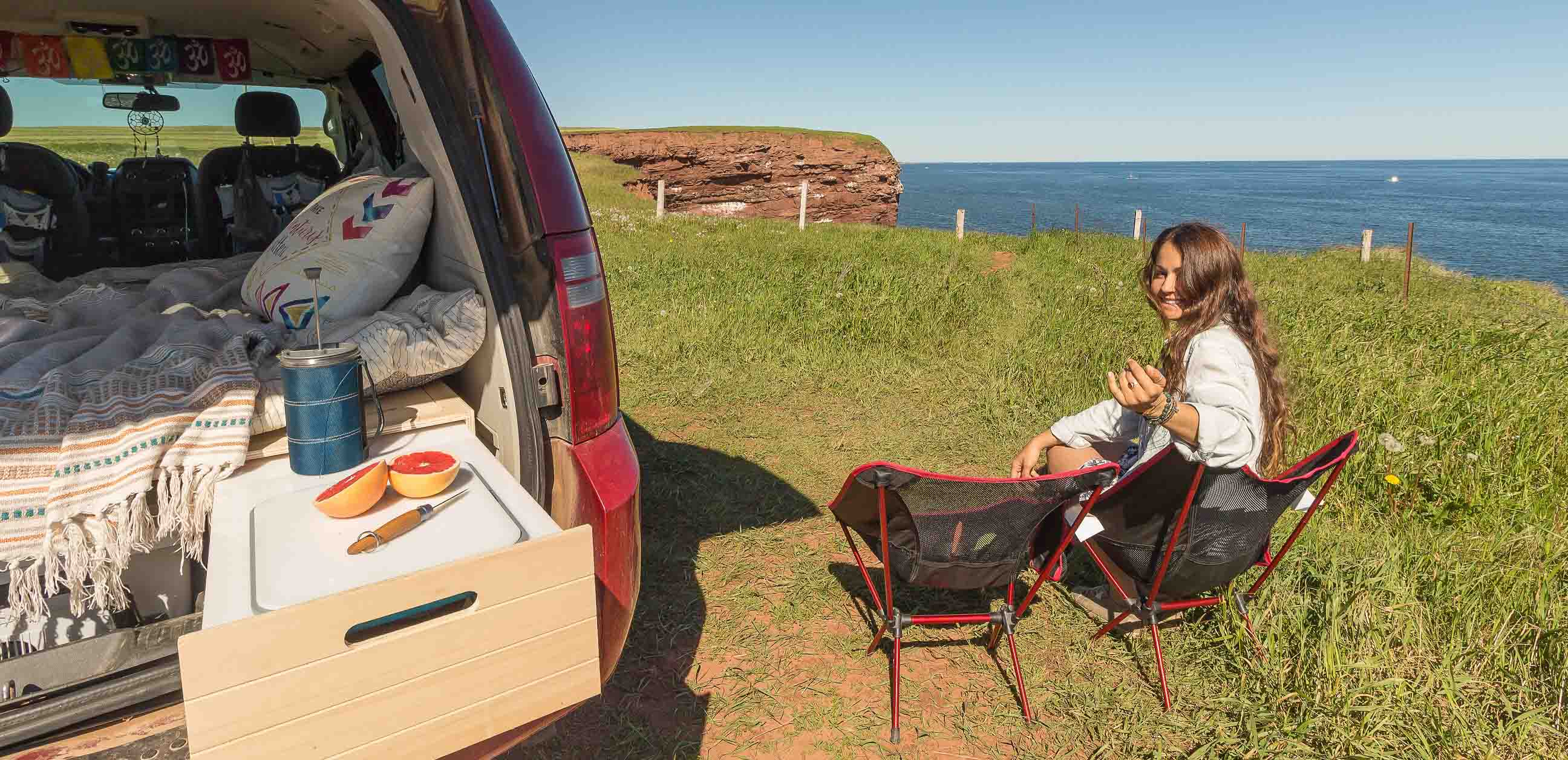 OUR VISION
We offer an alternative travel solution to allow people to go on spontaneous getaways more often, get out of routine and experience new things in the same vehicle they use for their daily lives.
We want to promote contact with nature, spontaneity, freedom and independent travel. In short, we want to make VanLife accessible!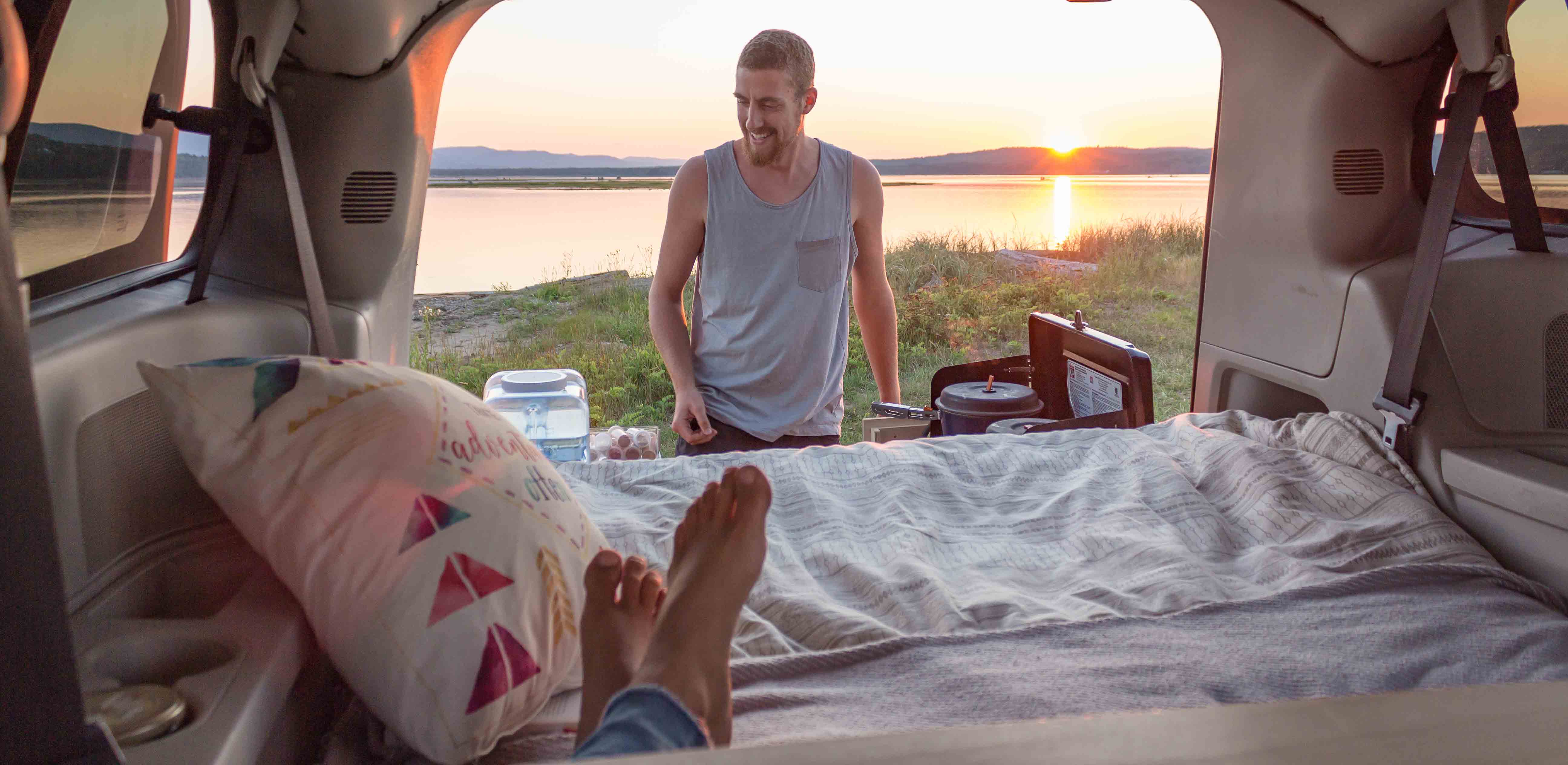 WHY VANLIFE ?
Spontaneity
Because we like to travel freely and be in the moment, we offer a camper solution that offers more choices of camping sites and allows you to go on spontaneous trips more often.
Ecology
Because we are nature lovers, we choose healthy and ecological materials, made to last and travel with you in your adventures for a long time.
Comfort
Because traveling is much more enjoyable when you can sleep in a bed every night and cook a good meal in front of a beautiful landscape!