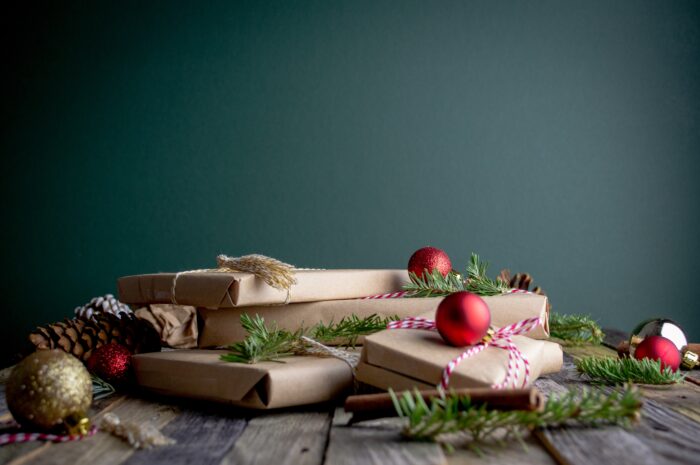 Christmas is just around the corner and the only thing on your mind is to get back to your adventure? Our little elves have thought of creating a wish list of must-have items for minivan trips, just to make you dream a little. After all, it's never too early to start preparing for the next season.
Whether it's to spoil a loved one or a gift from you to yourself, here are a few ideas that will make your escapades easier and more enjoyable, no matter how long they last.
For more autonomy on the road
Alpicool C40 refrigerator/freezer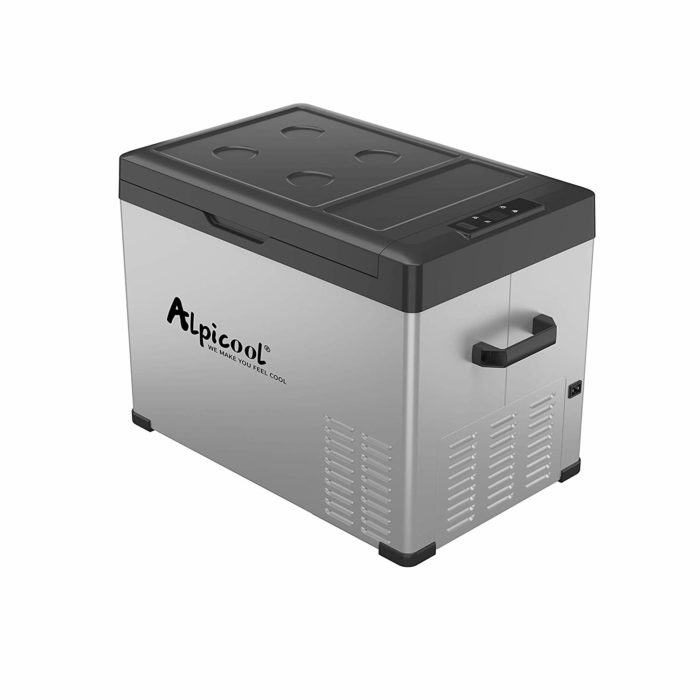 It is certainly the first step towards autonomy on the road. The Alpicool C40 refrigerator is the perfect solution to keep your food fresh without worries! It can be used as a refrigerator or as a freezer. Going down to -20°C, you can even keep your Christmas log with ice cream.
Roadloft Foldable Portable Solar Panel 110W (New Product)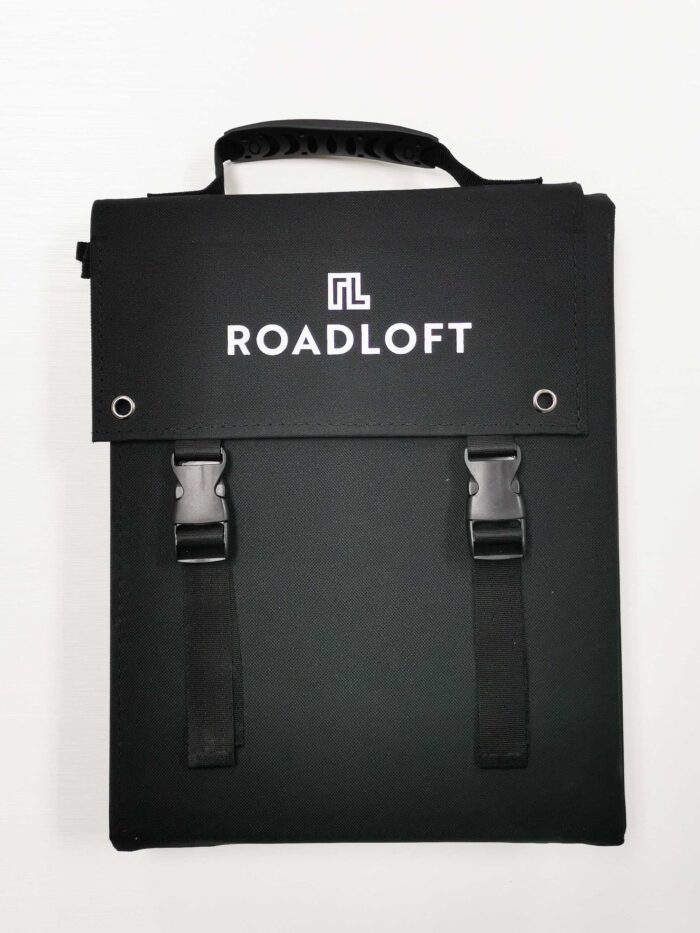 Using the unlimited power of the sun, it will allow you to charge your Aimtom power station to be completely autonomous during a van trip! We are happy to unveil this panel more powerful than our previous 60W model at a competitive price!
Lithium Power Station Aimtom SPS-500
Reliable, durable, powerful and portable, this power station will become the must-have accessory for all your next minivan trips. It will allow you to power your refrigerator and recharge all your electronic devices! So efficient, Santa Claus even dropped his reindeer 😉
For more comfort
Offer a comforting gift … What a great idea!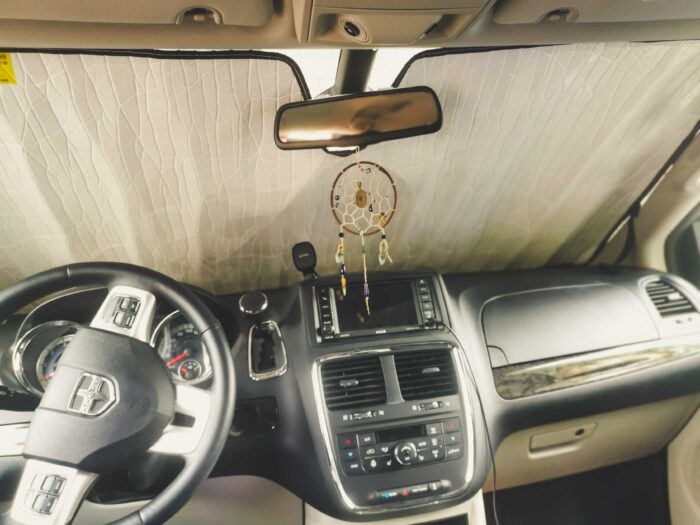 Heatshield Insulation Curtains
Heatshield insulation curtains are as much about keeping heat out of the vehicle on hot summer days as they are about insulating the windows and keeping the interior warm on cold nights. According to the manufacturer, they provide an average temperature difference of 11°C between the exterior and interior of the vehicle. It will be a great gift to offer you an ideal room temperature.
Roadloft T-shirt made in Quebec
Who doesn't like to get clothes at Christmas? In addition to being in the Holiday color theme (green or white), they feature our wonderful logo and our favorite quote: Follow your dreams, they know the way…
They are made and printed in Quebec and made of organic cotton and recycled polyester. They are also really VERY soft and silkscreened so that the logo will stay beautiful for a long time! You will be well dressed for your van trips! It's the perfect local gift!
USB Rechargeable Fan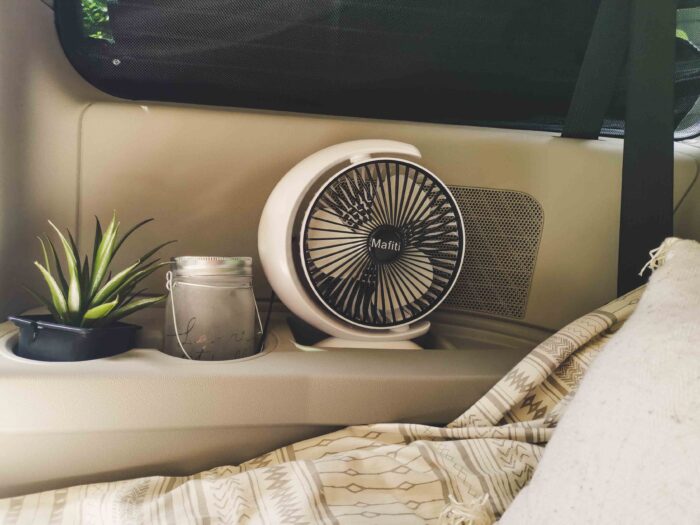 As the saying goes … a cool RoadLofteur is a happy RoadLofteur! The Mafiti fan will also satisfy the person who will open this gift. Environmentally friendly, this small 3-speed fan is charged with a USB cable. After a full charge, it can run for up to 24 hours. You won't be able to do without it!
Silicone hot water bottle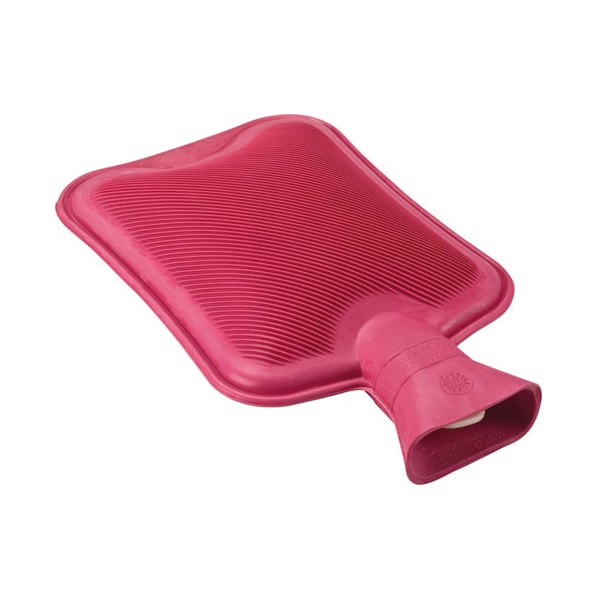 This little red accessory (to continue with the Christmas theme), will make a HUGE difference in comfort on cooler nights. It's a trick that we discovered while traveling in a van. Just before going to bed, we fill it with boiling water and place it under our blankets, at our feet. In addition to being very comforting, it holds us well in the warmth until the next morning. You can find one in the color of your choice in a store near you or online right here.
The family gift
Roadloft roof tent
This gift will please the whole family and set a new tone to your camping experience. The RoadLoft hard shell roof tent opens and closes in seconds with its pneumatic lever system.
If you have the "Stow 'n go" option in the second row of seats (Dodge Grand Caravan and Chrysler Pacifica only), combined with our conversion kit, you will now be able to travel simply and comfortably for up to 4 people!
Kitchen accessories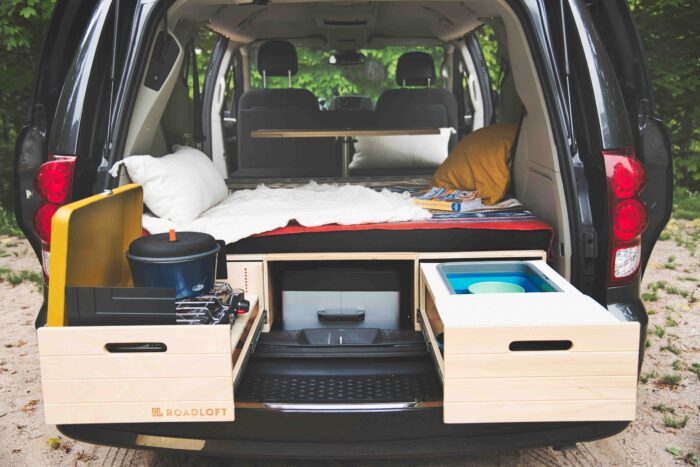 Here are some ideas for kitchen accessories that we can no longer do without.
Martin 2-burner propane stove
This is the recommended stove with the Roadloft set.
We also recommend the use of a flexible hose to avoid handling the propane tank during use.
Piston coffee maker 30 oz Java
This great gift idea will allow you to prepare almost a liter of delicious coffee. The plunger has a silicone ring to remove residual beans or tiny pieces of tea leaves. This product is available at MEC.
GSI Bugaboo Camper Set
In addition to being easily wrapped up for Christmas, this bowl is all the rage among nature lovers. Take your cooking skills to another level: make sauces, soups and many other delicious dishes. We love its compact design! You can purchase this product at MEC as well.
Cookbook : Cuisine Camping Plein Air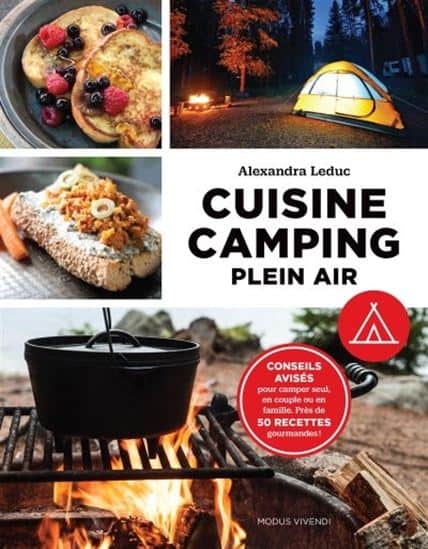 It is not true that in camping we have to be satisfied with dry food or cane. In addition to being a great read during rainy weather, this book will give you the inspiration you need to cook meals worthy of those we eat during the holidays. You can find this book at Renaud-Bray.
Accessories to add atmosphere to your van
NOMA Outdoor Solar Mini-Lights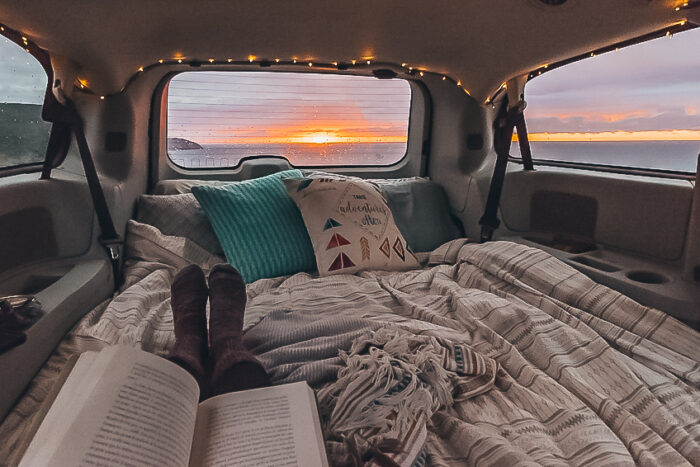 These cheerful little lights will add a festive atmosphere to your van all year round! We love their small integrated solar panel, which makes them a great green choice! You'll find them at Canadian Tire.
Inflatable lantern Lux de Luci
This solar lamp will provide warm, ambient light for up to 18 hours on a single charge! On sale at SAIL or at Amazon, this lantern will add a zen touch to your van or to the van of the person to whom you will offer this nice gift.
Travel size board games
Whether you are small or big, everyone likes to receive board games and especially to play them. The RoadLoft kit offers enough storage space to bring a few. On a rainy day, you'll appreciate having them to play comfortably in your minivan in the dry. You can find some for all tastes at Renaud-Bray.
You are now inspired to continue shopping for your Christmas gifts and prepare for the arrival of the next season.
However, we would like to remind you that no gift is as precious as quality time with your family. It is true that the celebration will be different this year, but the entire team takes this opportunity to wish you a joyful holiday season filled with sweetness, love and health.