We have to admit, we have a soft spot for this region of the Northern Hemisphere. As a proof, Sam always gets the southwest sauce when he eats at Subway, haha! Desert, Canyon, large open spaces; we love to migrate south in the fall to get some sun!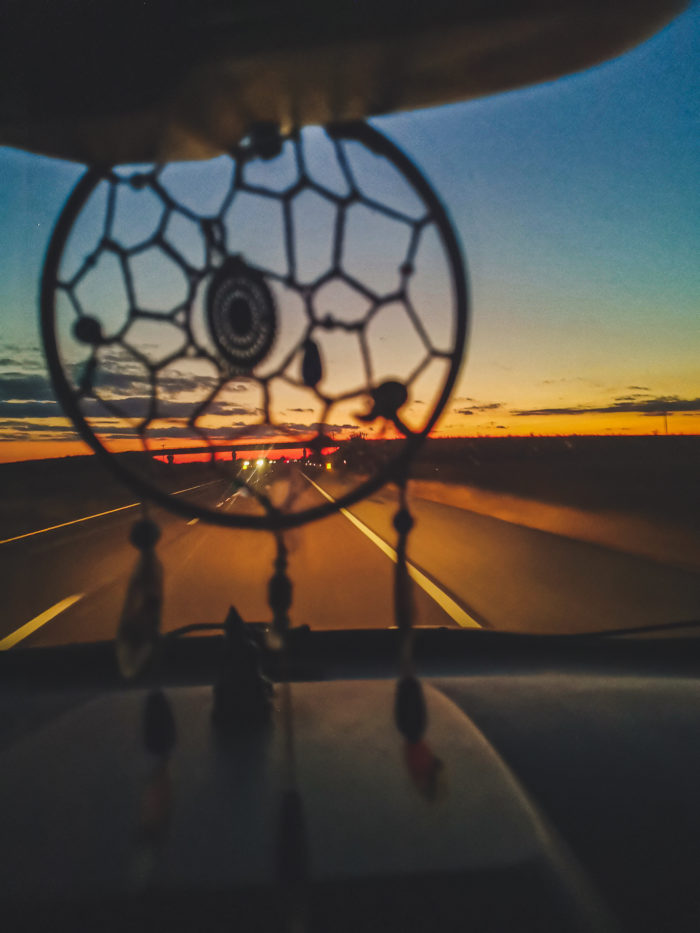 It should be noted that in the desert, the temperature can be quite cold at night. We often reach negative temperatures (-1, -2 degree celsius) and you have to go quite far south to find heat.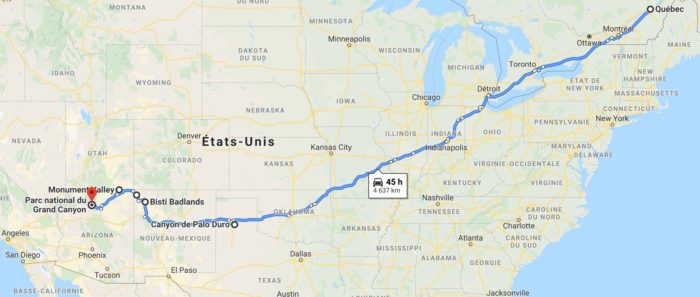 Our itinerary was therefore determined by the time of year; as we were leaving later than usual this year, in November, we realized that our favorite state, Utah, would be way too cold. Anyway, we had gone for 3 years in a row, so this allowed us to explore new surroundings. As we can easily find snow as low as in the parks of Arches, Bryce and even near the Grand Canyon in November, we have therefore ruled out destinations further north and focused on the Southwestern US.

However, we really wanted to go back to the Grand Canyon, one of the last destinations of our first year of road trip in 2016. So we deliberately decided to spend our first week in North Texas, New Mexico and from Arizona. Temperatures would be colder at night, but comfortable during the day. Anyway, with our warm blankets, our insulating curtains and our winter sleeping bag (on top of our blankets), there's no risk of getting cold, even below zero! (See our blog post for solutions on keeping warm.)
First week on the road: Canyon, desert and badlands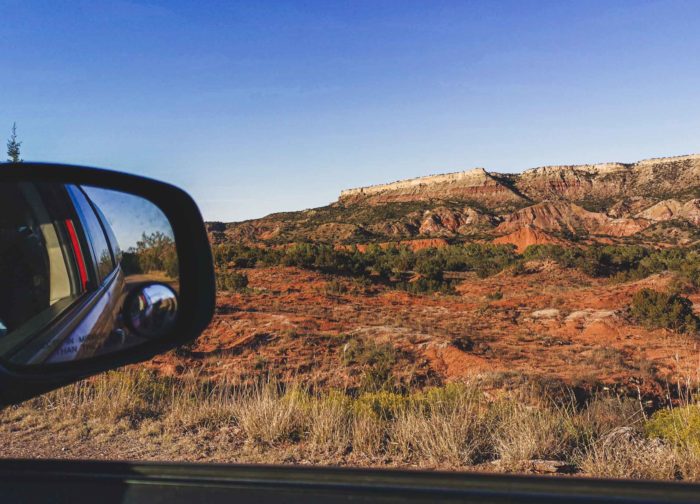 After 3 days of driving, 3300km and a rainstorm that followed us almost the entire way, we finally reached our first destination: Palo Duro Canyon in North Texas. With our mountain bikes on the roof, we couldn't wait to stretch our legs and fill our eyes with beautiful landscapes! So we took the track which offers the most beautiful views and we came to the "lighthouse".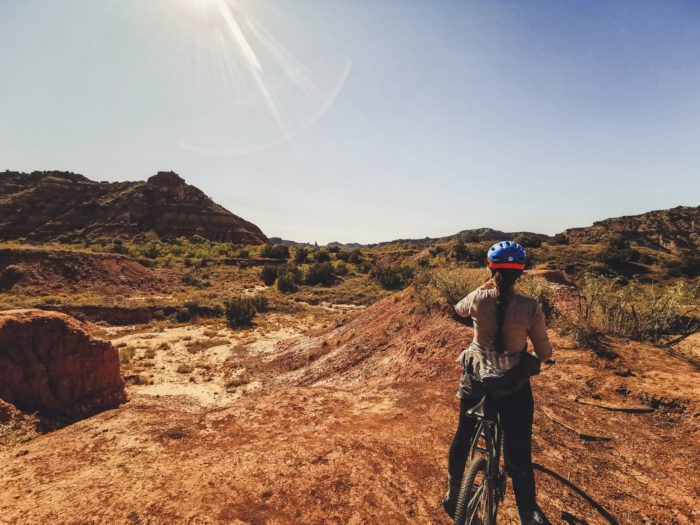 We then took the road back to New Mexico and stopped at the Bisti Badlands. These being located inside a BLM (Bureau of Land Management), we were able to camp there for free.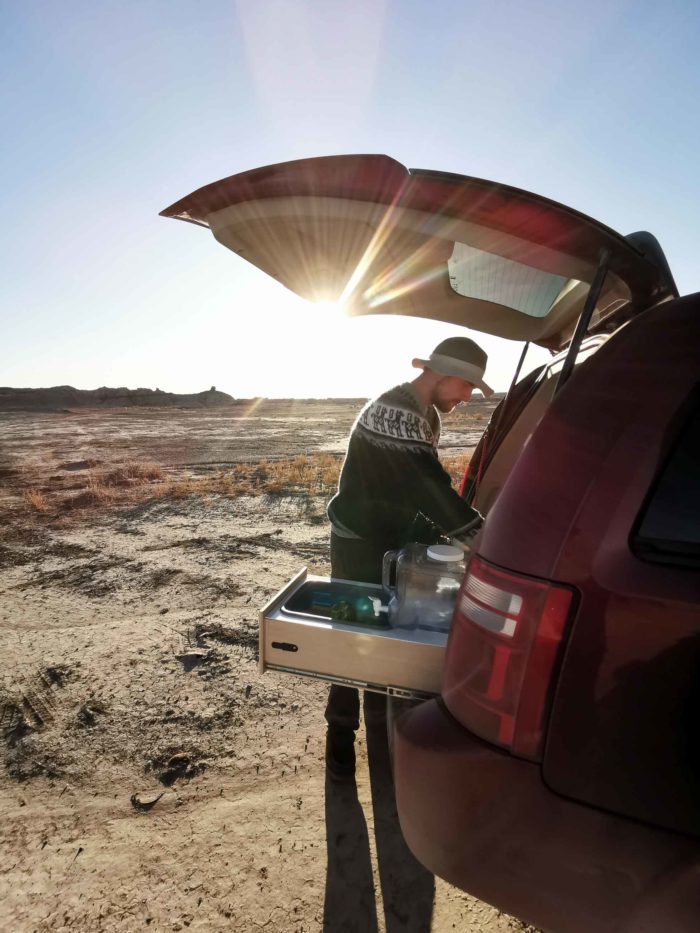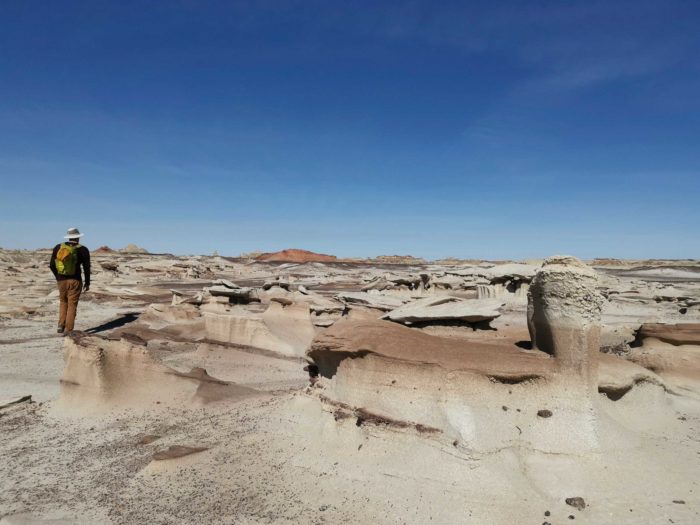 It was just perfect for going deep into the rock formations of this lunar-like land!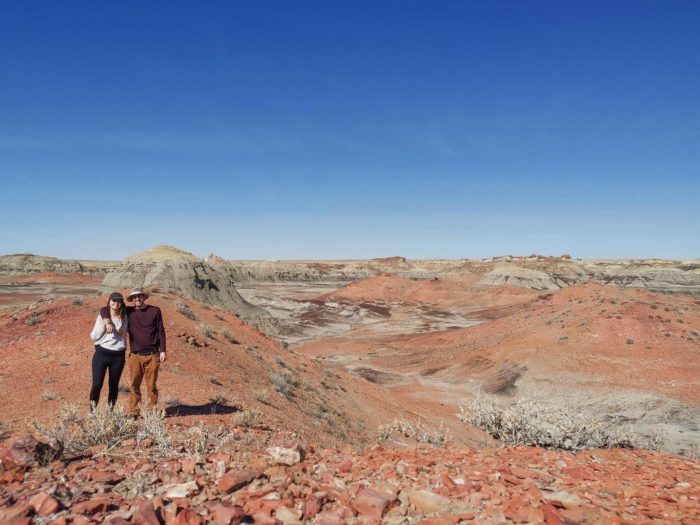 Spontaneous detour to Monument Valley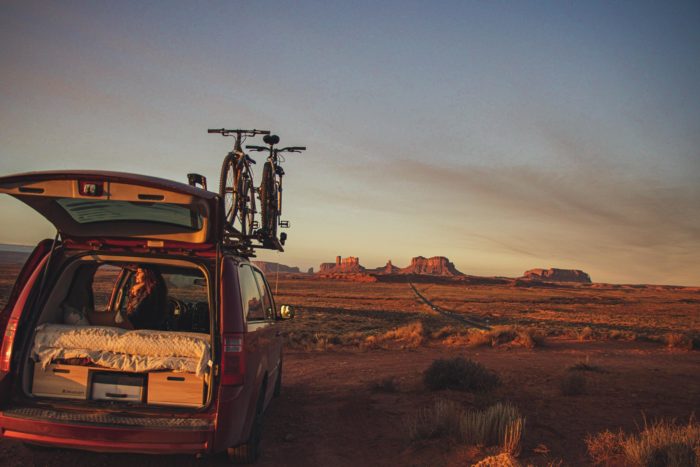 After a few days of combining work and discovery in this fantastic landscape, we hit the road again towards Grand Canyon. On a whim, we decided to take a little detour to Monument Valley, which is located in Navajo territory on the border of Utah and Arizona. It must be said that this place is simply breathtaking! When we realized this was a one hour detour on our route, we had no hesitation in going back. That's good, because we shot a little video clip on energy solutions to be autonomous on the road. We will share the video with you soon!
In Monument Valley, we easily found a place to spend the night boondocking. The view was simply amazing, as we slept directly in front of Monument Valley. This allowed us to witness the changing colors of the sunset and sunrise! Much better than Netflix for entertainment!
To the Grand Canyon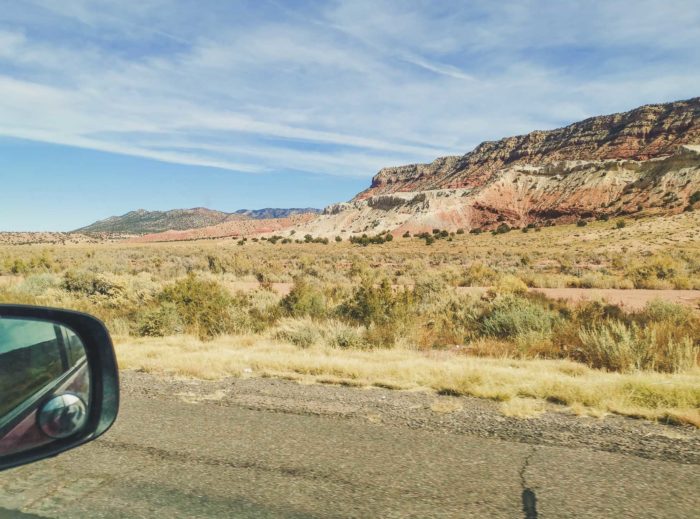 The drive between Monument Valley and Grand Canyon was beautiful and we reached Grand Canyon right in time for sunset. We therefore settled for the night in the national forest which surrounds the park. You can see our video on the National Forest surrounding the Grand Canyon. The next morning, we would only had 5 km to go before entering the park. It was the perfect way to enjoy the view before it got too crowded!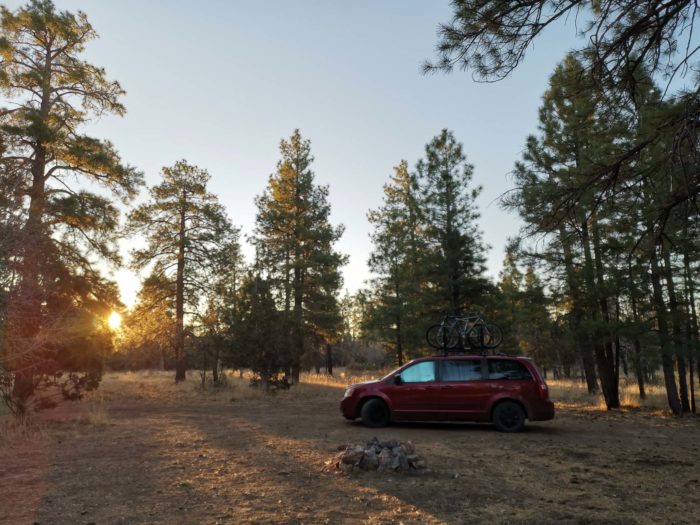 After the Grand Canyon, we'll continue our journey through the Southwestern US, heading south in search of warmer weather. Read about it in the next article!